More answers
8 Inch Diameter Nutella Cake
Asked by Unknown. Answered on 11th February 2015
Full question
Hi, my springform pan is only 8 inches while the Nutella Cake specifies a 9-inch pan. If I use the 8-inch pan, how should I adjust the cooking time?
Our answer
Nigella's Nutella Cake is a gluten-free cake and is made in a 23cm/9-inch springform pan so that it can be removed easily. We would recommend sticking with the stated pan sizes in Nigella's recipes as we have tested the recipes with these pans.
If a 20cm/8-inch springform pan is your only option then we would mention that it is approximately 80% of the capacity of the 23cm/9-inch pan - the volume of an 8-inch pan is about 1.9 litres/8 cups vs 2.4 litres/10 cups for a 9-inch pan. So you could try just using roughly 80% of the cake batter and try baking the rest as cupcakes. For a smaller quantity the baking time can be up to 10 minutes shorter so we suggest you carefully check the cake after 30 minutes and keep checking regularly until the cake is done. If you try to use the full recipe then check that the batter comes no more than halfway up the sides of the springform pan. As the cake is deeper it may take longer to bake so you will need to check at 40 minutes and then every 2-3 minutes after that. However we would emphasise that we have not tried either of these options so cannot guarantee the results.
Recipes you might like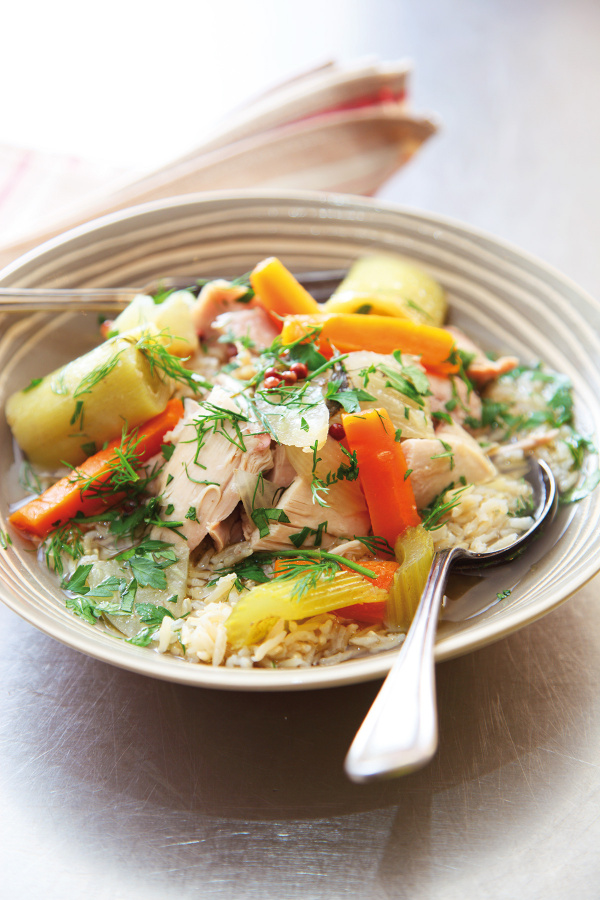 My Mother's Praised Chicken