Full question
I'd love to make the Chocolate Salame for my son who has an egg and gluten allergy. Can it made without eggs?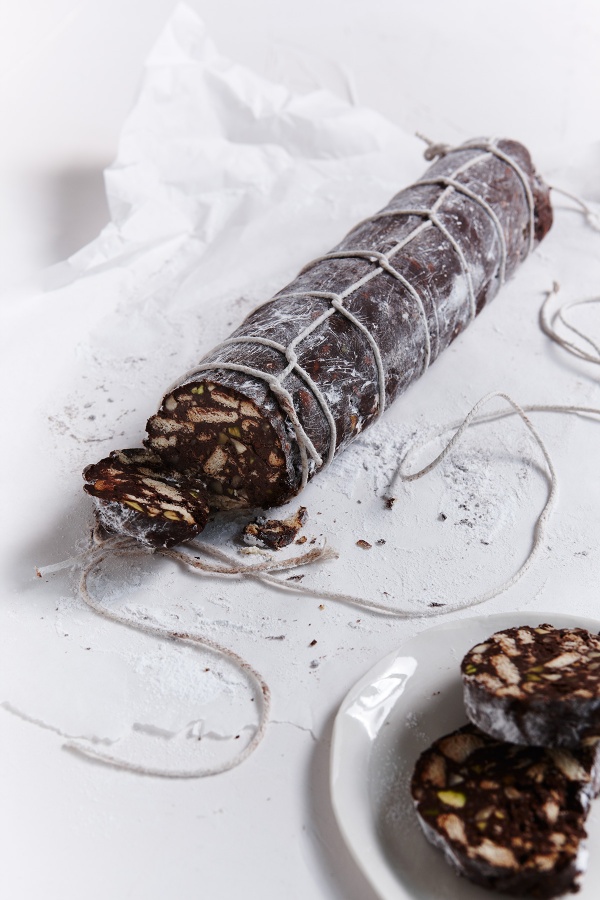 Our answer
Nigella's Chocolate Salame (from NIGELLISSIMA is a chocolate confection that can be stored in the fridge and sliced to eat with coffee, or indeed to eat at any time. The salame is made with eggs as the eggs give the salame a soft texture and make it easy to slice. Unfortunately we can't recommend making a version without eggs as when we tried this the salame was very hard and just crumbled when cut.
However, we would suggest instead that you consider Nigella's Christmas Rocky Road recipe. This is similar but has fruit, nuts and marshmallows in addition to the amaretti cookies. You can use extra amaretti biscuits as a substitute for some of these additions if you prefer, though the cherries and nuts add an extra seasonal slant. In theory the amaretti and marshmallows should be gluten-free, but always check the label on the packaging as brands do vary.