More answers
Soaking Slow Cooked Black Treacle Ham
Asked by Unknown. Answered on 12th January 2016
Full question
I want to try the Slow-Cooked Treacle Ham. I have a smoked gammon and wondered whether I needed to boil or soak it first to stop it being too salty. I have cooked it in a slow cooker before and not soaked it and it was horrible as it was so salty.
Hi, I made a ham over Christmas, and it tasted great at first but now it seems to be tasting saltier each day. Before I baked it in the oven I boiled it to get rid of the salt. What did I do wrong? Thanks Deb
Our answer
The Slow-Cooked Black Treacle Ham (from Simply Nigella and on the Nigella website) is made with a gammon, which is a cured but uncooked ham. These can be smoked or unsmoked (sometimes called "green") and which you use is a matter of personal preference, but smoked versions can taste stronger and sometimes saltier.
Most gammons nowadays do not need pre-soaking before cooking (for either simmering or slow baking), but do check any instructions from the producer. If you are unsure then it is best to taste before cooking. Do not taste the gammon raw but cut a small slice from the ham and simmer it in a saucepan of water for a few minutes, until cooked through. Cool and taste the ham (bearing in mind that it will taste more salty when chilled) and if you find the ham to be too salty then you may prefer to soak it before cooking it. For larger hams soak in cold, fresh water for 24 hours, changing the water every 6-8 hours. Make sure that the ham is kept in the fridge during soaking.
Recipes you might like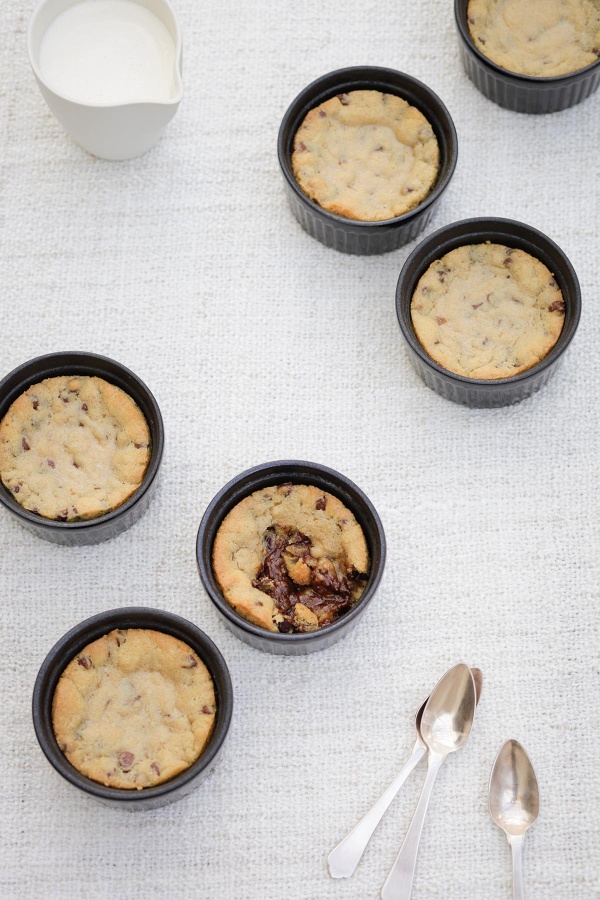 Chocolate Chip Cookie Dough Pots