Print me
Introduction
Recipe curtesy of Cookinglight.com. Gorgeous hearty pasta bake.
For the Sauce
2 teaspoons extra virgin olive oil
188 millilitres finely chopped onions
125 millilitres chopped orange bell peppers
2 cloves garlic (crushed)
1 teaspoon dried oregano
63 millilitres red wine
1 can diced tomatoes
100000 millilitres tomato passata
500 millilitres water
3 tablespoons tomato puree
1 tablespoon fresh basil (dried, optional)
1 tablespoon dried oregano (optional)
1 bay leaf
1 teaspoon salt
1 freshly ground pepper
1 pinch of crushed red pepper flakes
For the Beef
¼ kilogram ground beef (lean)
1 pinch of crushed red pepper flakes
½ teaspoon oregano
1 pinch of salt
1 freshly ground pepper
For the Assembly
198 grams penne pasta (or rigatoni)
28 grams parmesan cheese (grated)
Method
Baked Rigatoni With Beef is a community recipe submitted by Glitters and has not been tested by Nigella.com so we are not able to answer questions regarding this recipe.
Heat oil. Add onion, pepper, garlic and oregano and saute for five minutes until vegetables are softened.
Add remainder of ingredients and bring to a simmer. It should be thin and soupy. Cook at a low simmer for at least two hours.
The sauce will reduce by half and darken in colour. Check seasoning. It should be sweet, smooth--in flavour, not texture--with a good herby flavour. Adjust seasoning if necessary.
Heat pan to medium-hot. Add the beef and stir well--you don't want large chunks of meat. Throw in the seasonings and cook, stirring, until the beef is no longer pink.
Preheat oven to 180C/450F/Gas Mark 4.
Cook pasta, shortening cooking time by approx 2 minutes. The pasta will continue to cook in the oven.
drained pasta with 2 cups sauce (approx 2/3 of sauce quantity), beef and about a quarter of the cheese. Turn into a suitable dish prepared with cooking spray.
Sprinkle remaining parmesan on top.
Bake for 20 minutes until cheese is bubbly.
Other recipes you might like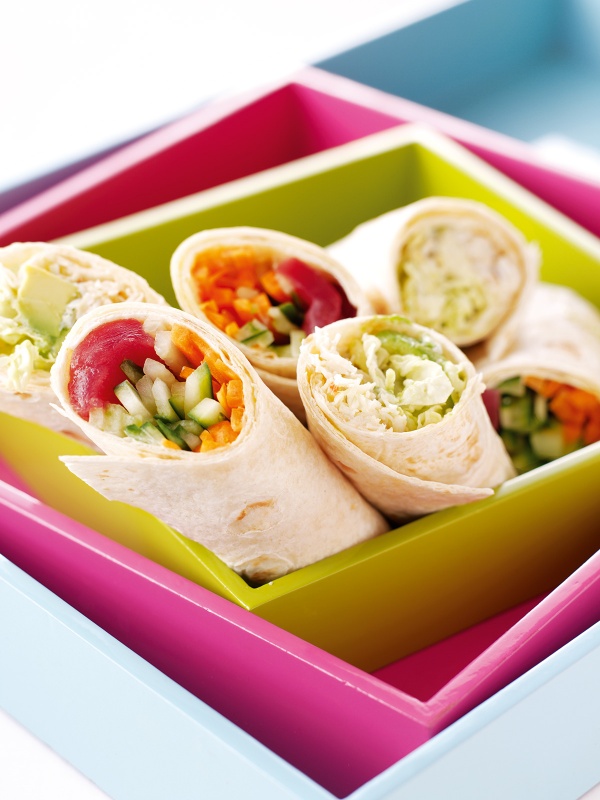 Tuna and Crab and Avocado Wraps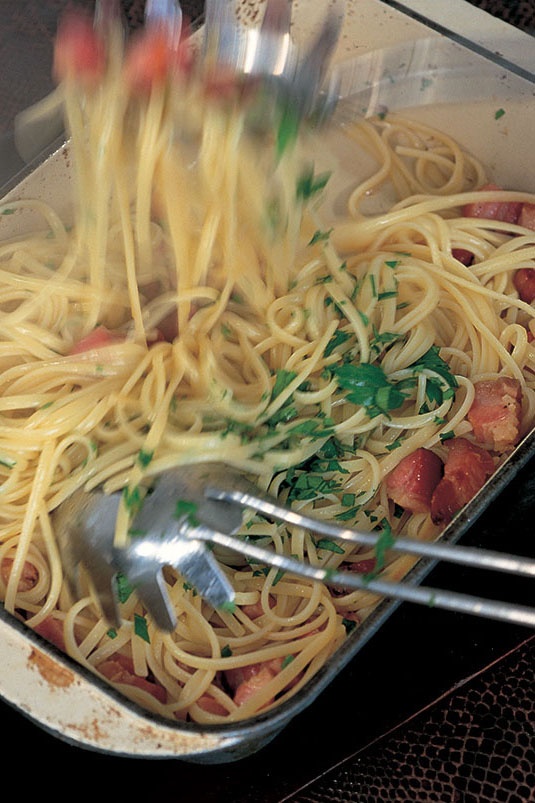 Linguine With Garlic Oil and Pancetta