Full question
I have a question, can I use raspberries and white chocolate chips in the Chocolate Chip Cookie Dough Pots? I love Nigella's cooking!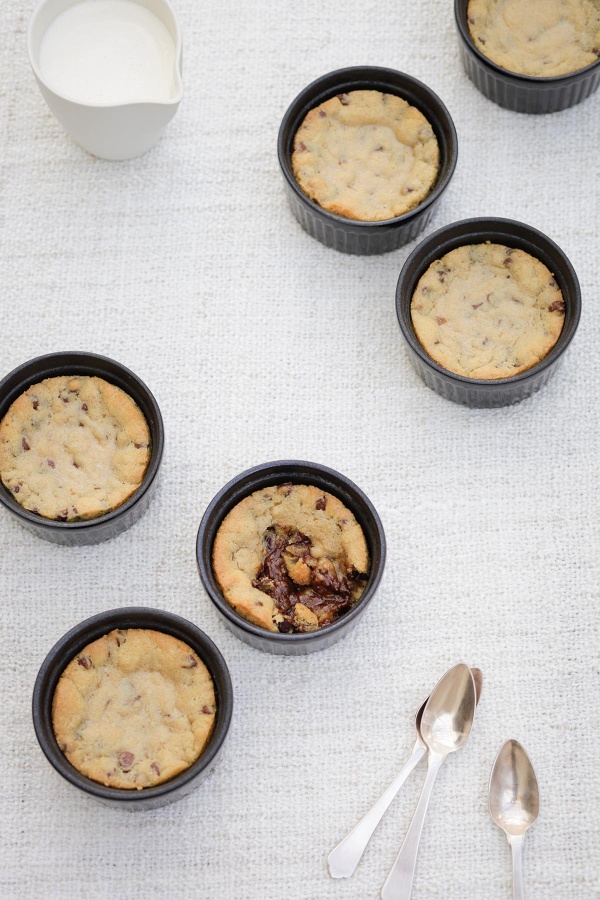 Chocolate Chip Cookie Dough Pots
Our answer
Nigella's Chocolate Chip Cookie Dough Pots (from SIMPLY NIGELLA) have soft and gooey centres and are best served warm. The actual cookie dough itself is quite sweet and, we feel, best offset with dark (bittersweet) chocolate chips.
White chocolate chips are also quite sweet but we suspect that you could use them with some raspberries, which would offset the sweetness slightly. If you were to use these we suggest using around 100g each of white chocolate chips and raspberries. Stir the chocolate chips into the cookie dough but put the raspberries directly into the ramekins and spread the cookie dough mixture over and around them. If you try to stir the raspberries into the dough they will break up too much. The baking time should be the same as for the original version. We would however mention that as we have not tried the Cookie Dough Pots in this form, we are unable to guarantee the results.