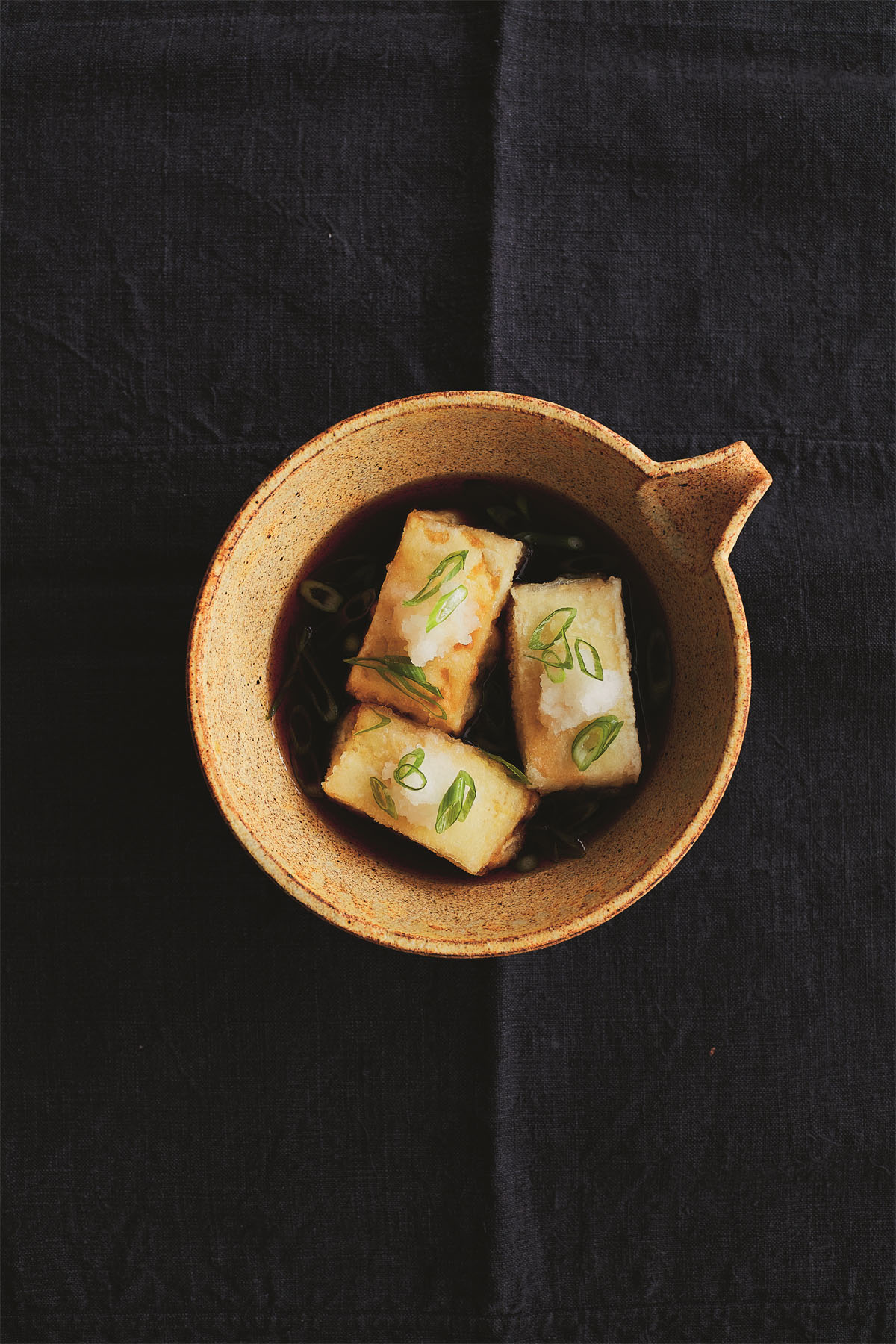 Had you asked me — and it's a question put to me often — up to about 10 years ago which foodstuffs I didn't like eating, I'd have answered easily: green bell peppers and tofu. I am still less than enthusiastic about green bell peppers, but I have grown to love tofu. One of the things that has helped change my mind is that it is much easier to find good tofu these days (though I have to take responsibility for my ridiculous disinclination to eat it for so long) but if you wanted to make your own, Bonnie Chung gives instructions as to how to go about it at the beginning of her encouraging invitation of a book. I don't think I'm quite ready for that (yet) but there are so many recipes in here that have me planning all manner of meals to look forward to.
I find it problematic that so often tofu is erroneously seen in Western cooking as a mere meat substitute, and for me that is to miss the point of this extraordinary food; it is an ingredient to be respected in its own right and multifarious ways. And this book is a trim but glorious introduction to this, from Crispy Fried Tofu to Silken Tofu Chocolate Mousse with Chilli. Standouts for me include Oat Flake Salt & Pepper Tofu; Panko Tofu Bao, a luscious, pillowy mouthful of a sandwich; Tofu Miso Dengaku, in which the tofu is threaded, lollipop-style, and coated stickily with a sweet miso sauce such as you would brush over aubergines before grilling; the wonderfully named Poached Tofu with 'Strange Flavour' Sesame Dressing, the 'strange flavour', Chung explains, being one of the 26 flavours in Sichuan cooking, and here the tofu is dressed with a mixture of tahini/sesame paste, vinegar, soy and sichuan peppercorns; Roasted Peanut Tofu Curry; Miso Tofu Celery Wontons; the glorious Fully-Loaded Spicy Xi'an Cold Tofu, in which the cool, soft, silken tofu is matched with a dressing that is tangy, fiery, salty and sour in ways that make your mouth zing and your heart sing; Steamed Silken Tofu with Enoki Mushrooms and Sweet Soy; Korean Tofu Stew, the broth richly flavoured with kimchi and umami-rich mushrooms; and the Tofu and Mushroom Dan Dan Noodles. And yes, I have already mentioned one dessert earlier, but I need to draw your attention, also, to the irresistible Tofu Doughnuts with Miso Caramel. I so nearly chose this as the recipe to share with you today, but in the end I had to go for what is perhaps my favourite of all the myriad ways to eat tofu: the Agedashi Tofu, soft, silky chunks of it, fried till contrastingly golden and crisp on the outside, and sitting in a dark puddle of dash mixed with soy and mirin. A grateful calm always descends on me when I eat this, and I can't help wishing the same for you.
Extract credit to Tofu Tasty: Imaginative Tofu Recipes for Every Day by Bonnie Chung, published by Pavilion Books.
Image credit to Yuki Sugiura.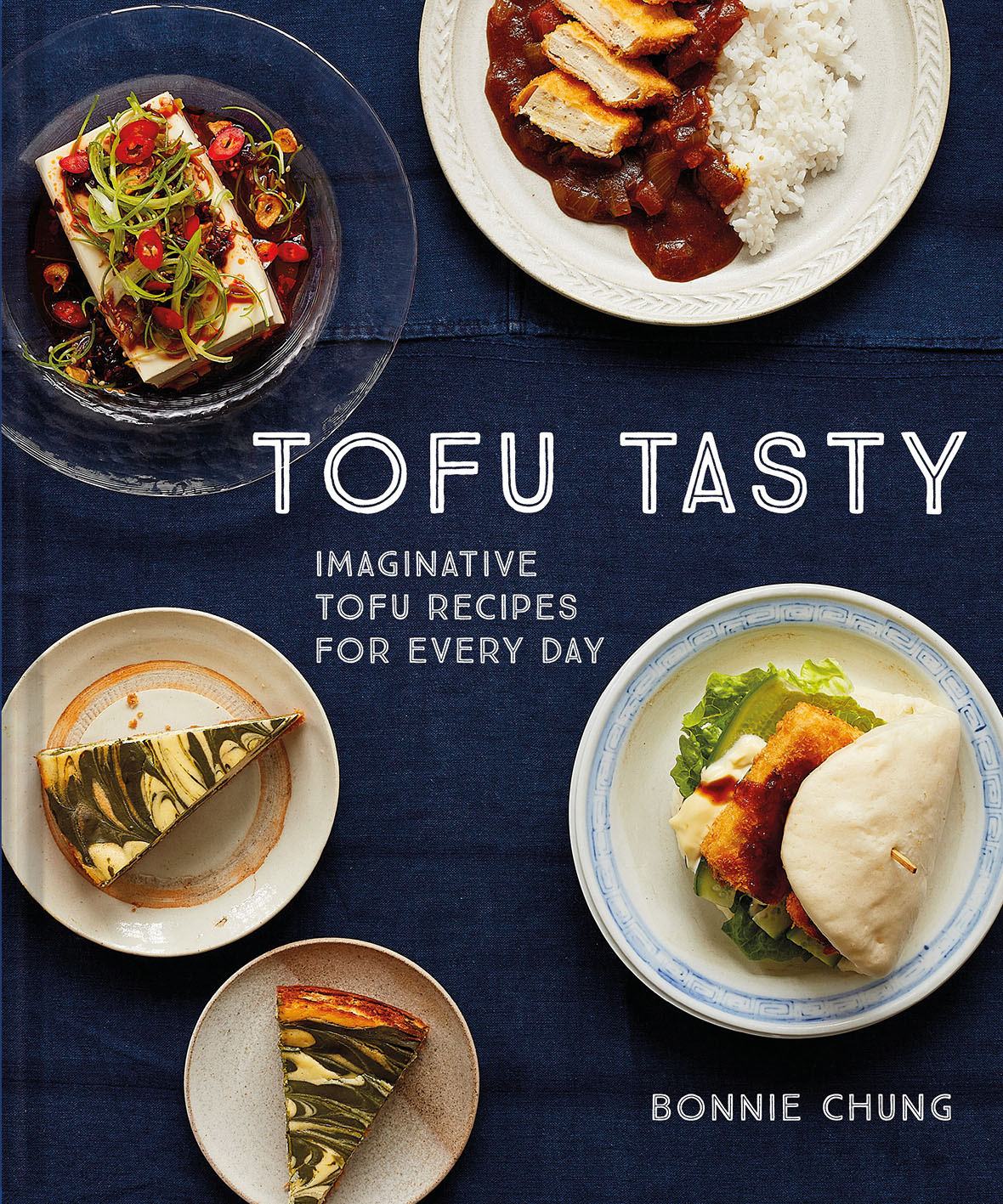 Try this recipe from the book