I have been so remiss at my wittering here but just have to fill you in with some of the out-of-this-world food I've been eating while filming in Florence. Those of you following me on Twitter @NigellaLawson will have seen, but I wanted to share here too. Chief pleasures were the Florentine steaks at Il Latini www.illatini.com and Buca Lapi www.bucalapi.com and the pasta with wild boar at the latter was unforgettable too. Though I am still dreaming of their flourless, sugarless chocolate cake and would kill for the recipe, though I hope it doesn't come to that!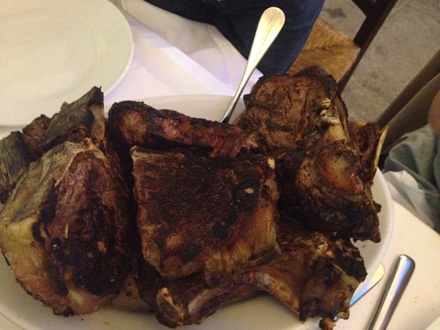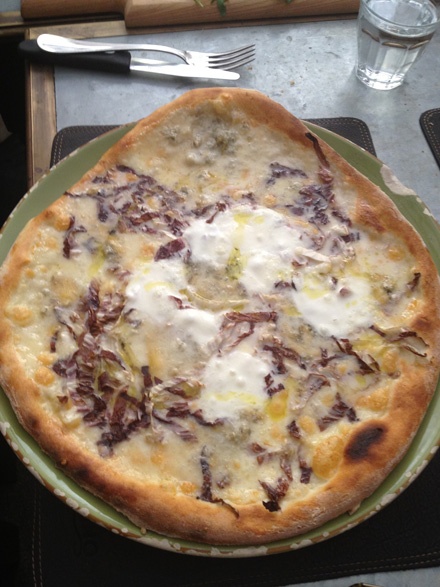 And I have to give a shout out to the giant, thin and crispy based pizza with Gorgonzola, buffalo mozzarella and radicchio pizza at Baldovino (www.baldovino.com) too. But I leave you with the coffee mousse ice cream at my favourite gelateria, Perche No (www.percheno.firenze.it), every bit as heavenly as when I first ate it many, many years ago.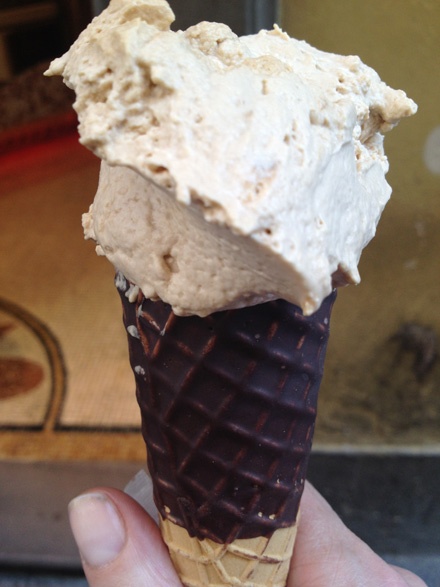 Perhaps it's just as well that I'm home for a bit of Pilates and treadmill work before going off for my hols back in la Bella Italia any minute!