It's surprising how few cookery books I keep in the kitchen - but then, I do have recourse to some 4,000 titles on my bookshelves close by. But when a new book arrives, it often hovers on the kitchen table for a while before being (in theory at least) put in its library place, as I like to flick through and acquaint myself with its contents over a mug of tea. Suitably enough, The Vintage Tea Party Book by one Angel Adoree has been this week's kitchen table companion and I have been fixated on her rose petal sandwiches. I had to make some.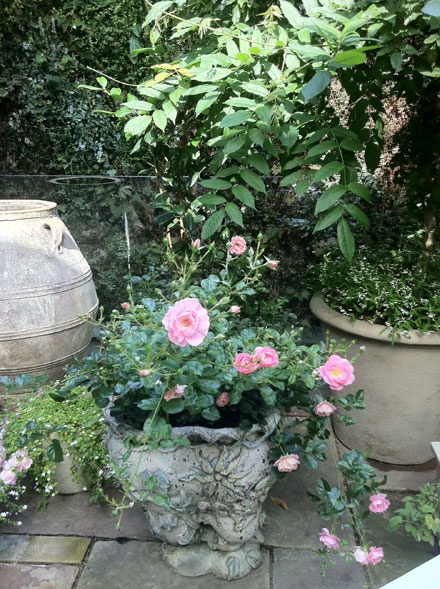 Now, I was far too impatient to order the dried organic rose petals on the internet, as advised in the actual recipe, and then soak them with rose essence, so my version is altogether more homespun. I've got a really pretty pink rose in a pot outside which hasn't been sprayed with spooky stuff, so picked a few blooms (some of which are still on the kitchen surface looking pretty in a pistachio green mug) and sprinkled some petals between a couple of slices of what I'd normally describe as plastic bread, spread with unsalted butter and drizzled with honey.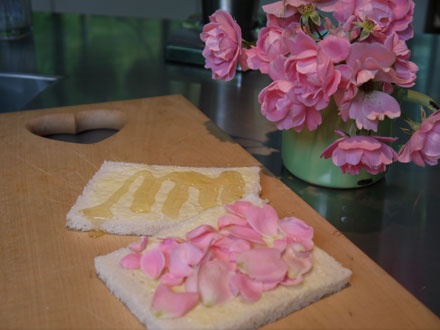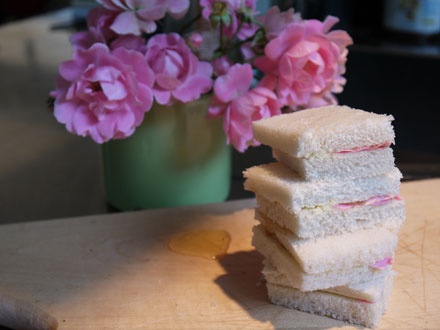 I'm not claiming you'd want these for your lunch, but for a piece of tea time enchantment, they are convincingly compelling...