More recipes
Recipe search
9inch Double Layer Chocolate Guinness Cake
A community recipe by

The_Baking_Nurse_Cupcakery

Not tested or verified by Nigella.com
Print me
Introduction
Inspired by Nigella's Guinness Cake. I have made it using x 2 - 9inch round pans (neither loose base or springform). Layered & frosted with a 'Swiss meringue' style Bailey's Chocolate Frosting. I call this 'My Swiss Merigue Style Baileys Chocolate Frosting', which I use to fill and frost the Chocolate Guinness double layer 9 inch round cake, the frosting is also enough to frost about 12-14 Chocolate Guinness Cupcakes. I never liked buttercream, so did a lot of research for an alternative. Actual swiss meringue seemed like too much work. This recipe is quite versatile and I have varied it often.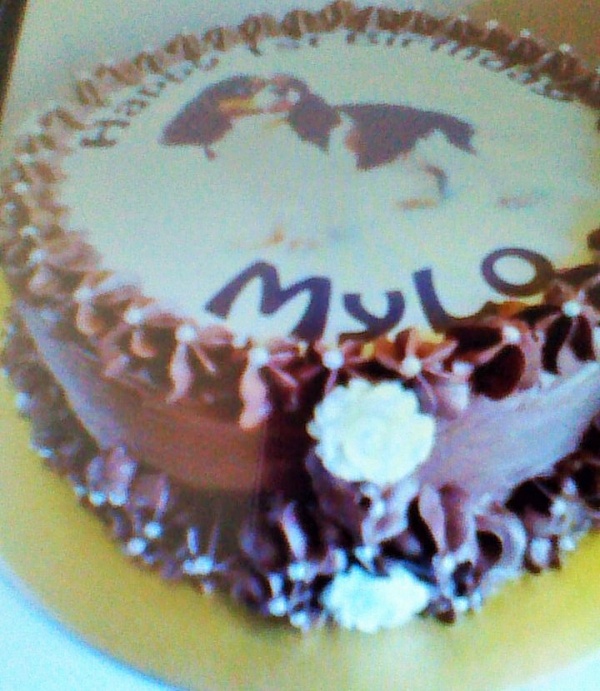 For the Cakes:
375 grams Guinness (flat no froth)
375 grams unsalted butter (cut into cubes)
150 grams cocoa powder
300 grams dark brown sugar
300 grams light brown sugar
225 grams sour cream
3 large eggs
415 grams plain flour (sifted)
3 teaspoons bicarbonate of soda (sifted with flour)
3 teaspoons vanilla extract
For the Topping:
1 large free range egg
200 grams soft light brown sugar
120 millilitres single cream (or Baileys)
300 grams soft unsalted butter
pinch of salt
1 teaspoon pure vanilla extract
approx. 2 -4 tablespoons baileys
approx. 2 -4 tablespoons good quality cocoa powder
Method
9inch Double Layer Chocolate Guinness Cake is a community recipe submitted by The_Baking_Nurse_Cupcakery and has not been tested by Nigella.com so we are not able to answer questions regarding this recipe.
For the cake:
(Note- I weigh my wet ingredients) it works the same for me. Open can of Guinness, pour into jug, leave to settle, to ensure froth is at it's minimum. Dice butter into cubes. Weigh out cocoa powder, soured cream, sugar into separate bowls. Measure out flour and soda together, dry mix with a wide fork, then sift. Set aside. Make sure eggs are at room temperature.
Put a medium size saucepan on your scale and measure in the Guinness ( I use a small ladle). Add butter, put on low heat, let it heat up slow until butter is all melted, mix with a metal whisk or silicone spatula.
When butter is all melted, add in the sugars, whisking all the time to melt, do leave unattended as will burn, use spatula to scrape round bottom of pan. Ensure it doesn't boil, gently whisk in cocoa powder until smooth, take off the heat and gently whisk in sour cream. Mix well & empty into heatproof bowl, cover tightly with Clingfilm (so the surface does not form a 'skin'), leave to cool to room temperature, do not refrigerate. Leave about 30mins.
Whilst mixture is cooling, prepare cake pans. I have used 2 x 9inch round pans. Lightly grease the base and sides, cut out 2 greaseproof circles by sitting pan upright on greaseproof, draw a circle around and line the base of the pan, lightly grease the paper as well. I grease 2 'flower nails', turn it upside down and place one into the middle of each pan. Set aside.
When mixture has cooled. Preheat oven 165°C/350°F, I have a fan oven, haven't tried it in another type of oven, I use an oven thermometer all the time (quite cheap to buy- about £5). I put a large roasting tray on the bottom of the oven and fill it with water, to heat up as you preheat the oven, helps to produce a softer crumb- in my experience.
Whisk eggs in a large bowl with the vanilla extract, bowl should be big/deep enough to hold all the cake batter. I use a handheld electric whisk as it gives me better control and 'feel' of the mixture.
When the eggs are whisked, add the beautiful, chocolate mixture, whisk again, (carefully as may splash!). Add half the flour, fold in, then whisk briefly. Add other half of flour, fold in, then whisk briefly, just enough so there are no visible white bits of flour. Try not to overheat.
Put one prepared tin onto scales to measure out about 1kg cake mix evenly into tin, do the same with the other tin, you can always eyeball it! But I'm a bit of a perfectionist!. Gently drop tin onto counter, to level & bring any air bubbles to the surface, smooth the tops.
Bake one cake at a time on middle oven shelf, unless you have room to bake both on the same level. Bake 35-40minutes, check with a skewer, for me, I'm happy when the skewer cones out with 1-2 crumbs. The tops may 'dome and crack', but here is where the tin with hot water on the bottom of the oven helps, as the crumb remains soft. Place tin on wire rack, leave in tin 10-15minutes, whilst still warm, put a clean towel on the cake & very gently press on cake surface to encourage it to flatten. Once cool enough to handle, put piece of greaseproof on to wire rack, put this over the cake and gently turn over, remove 'flower nail', leave upside down, will also help to level cake top. I have done it this way for years & has worked every time, perfectly level layers!
For the Frosting:
Make this part in advance so it has time to cool completely. I usually make it the day before I complete the frosting:
Break the egg into a medium sized saucepan & whisk it up with a fork.
Add the 120mls Single Cream (or all Baileys), whisk with a small balloon whisk, add the sugar, whisk again and put on low heat - do not leave unattended.
Bring to a gentle simmer, whisking continuously, making sure it's not sticking on the bottom. Simmer very gently about 10 mins until thickened.
Empty into a heatproof bowl, leave to cool completely.
The next day finish the frosting:
Cut the butter into cubes and place in a large glass mixing bowl, the butter needs to be soft enough to whip with a handheld mixer.
Whip the butter until smooth, beat in the vanilla & pinch of salt.
Gradually whip in 1-2 tbsp of the cooled mixture, whipping after each addition, until all the mixture is incorporated. Sift in 2-4 tbsp of cocoa powder or to taste.
Gradually whip in Baileys Irish cream a tbsp at a time, I have used up to 3 myself- but be careful, as you want a pipe-able frosting.
Whip frosting about 10mins, use immediately. Do not refrigerate. However, if refrigerated, bring to room temperature and whip again before use.
Other recipes you might like