Print me
Introduction
The origin of the feijoada runs back to the sixteenth century with the introduction of slaves in Brazil. Slaves were used for many things, cotton production, cocoa production, rubber and with the goldrush boom for extraction of diamonds and mine digging. The culinary culture of Africa was mixed with the European food traditions. The African slaves had the basic bean stew, the Portuguese added the linguia (sausage), and the Indians added the farofa (toasted manioc flour). The result was a particularly "heavy" dish witch lasted long and gave the workers the energy they needed, the feijoada! Today the feijoadas are widely famous in Brazil and most restaurants has a special day they serve this nutritious meal. Also outside of brazil the different feijoadas are receiving word as delicious recipes! And I must admit that I never miss a chance to get me a real traditional national dish of Brazil when Im out travelling. The problem can be to find the right ingredients outside of Brazil. This is usually solved by exchanging the missing products with something similar.
½ kilogram black beans
½ kilogram smoked ham hocks
pork foot (or ear, tail, tongue, or other pork meat, rather smoked ones)
½ kilogram chorizo (or any kind of lean pork sausage)
½ kilogram brazilian carne seca (lean pork or Canadian bacon - chunks)
1 large onion
4 cloves garlic
2 tablespoons olive oil
salt (to taste)
black pepper
red bell pepper
brazilian malagueta (or use red chilli)
Method
Brazilian Feijoada is a community recipe submitted by Diamante and has not been tested by Nigella.com so we are not able to answer questions regarding this recipe.
Soak beans overnight in large container. Next morning, cook beans for 4-5 hours at low heat. Place ham hocks, chorizo, ribs and Canadian bacon in deep pan with plenty of water and bring to a boil. Change water and bring to a new boil, repeating the procedure at least three times to tenderize cured meats and remove excess fat.
In a large frying pan saute onion and garlic using either vegetable or olive oil (smoked bacon strips optional) for two or three minutes.
Toss in cubed pork and beef. Saute an additional two-three minutes. Mash 5-l0 tablespoons of beans and add to large pot. The resulting paste will thicken sauce. Add two tablespoons of olive oil, three garlic cloves all chopped-up or mashed, along with a tablespoon of white vinegar and a teaspoon of red-hot pepper.
Stir, heat over medium fire for two-three minutes, then transfer to contents of frying pan. (You may use two frying pans, if necessary) Let simmer for l0-l5 minutes.
Add contents of frying pan(s) to the beans and let boil at medium heat for 1-2 hours. Serve over rice, with additional red-hot sauce, if desired, and borecole cut (sliced) tiny quickly fried with 1 spoon of butter, salt and garlic
To drink before eat: one capirihna (Brazilian cachasa, half lemon smashed with sugar and 3 ice cubes) To drink eating: collllld beer
Other recipes you might like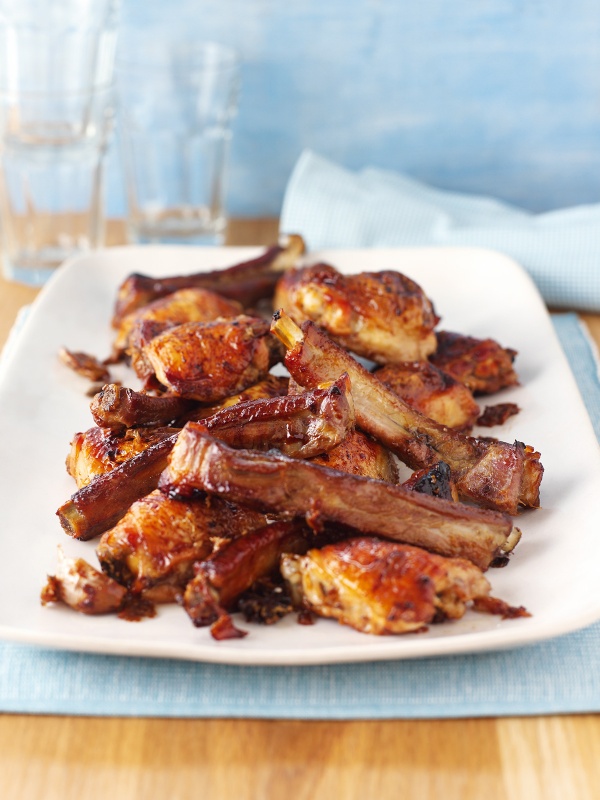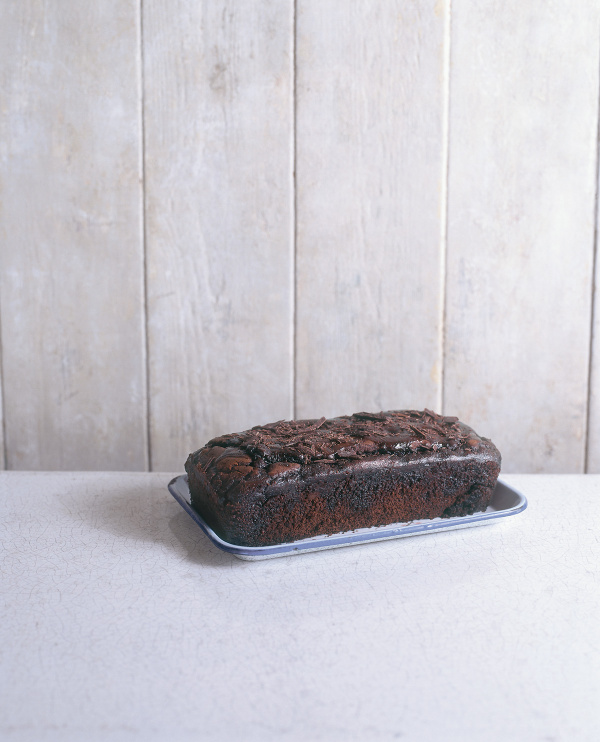 Quadruple Chocolate Loaf Cake