Print me
Introduction
This is the same sauce that I use for sitcky barbecue ribs but this sauce is so versatile you can use it for any meat. OR I quite often make it in a saucepan on it's own and serve as a dip with chicken pieces or cocktail sausages...delicious hot or cold too so you can prepare it a day in advance of you like.
2 cloves garlic
4 tablespoons soy sauce
4 tablespoons tomato puree (or ketchup)
2 tablespoons golden syrup
2 teaspoons english mustard
2 tablespoons dark brown muscovado sugar
4 tablespoons red wine vinegar
Method
Sticky Barbecue Sauce is a community recipe submitted by suziewong1 and has not been tested by Nigella.com so we are not able to answer questions regarding this recipe.
Combine all ingredients in a saucepan over a low heat until sugar has dissolved.
Pour over raw meat and cook on 180 degrees for about 45 mins. OR keep sauce in saucepan, bring it to the boil and boil rapidly for about 10-15 mins until it coats the back of a wooden spoon and becomes darker in colour. ( It will thicken as it cools).
Serve as a dip for cocktail sausages or any meat really...a good one to have on the table at a bbq.
Other recipes you might like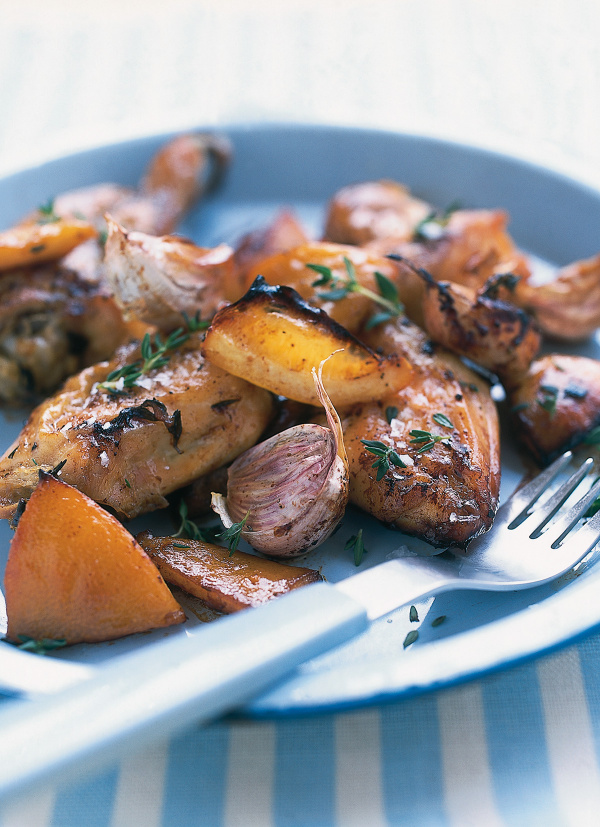 Slow Roasted Garlic and Lemon Chicken