More answers
Alternative To Condensed Milk In Breakfast Bars
Asked by zenha. Answered on 15th September 2016
Full question
Is there anything I can use to substitute condensed milk in the breakfast bars?
Our answer
Nigella's Breakfast bars (from NIGELLA EXPRESS) are made with condensed milk, oats, seeds and dried fruits. The condensed milk helps to act as both a sweetener and as a binder for the bars. The condensed milk also helps to keep the bars soft and slightly chewy. Condensed milk is fairly easy to find in most countries and should not be confused with evaporated milk. Evaporated milk is not sweetened and is not suitable for the breakfast bars.
We are not sure of the exact reason that a substitute is needed but if it is due to dairy intolerence then it may be possible to make the bars using a non-dairy alternative, although we have not tried such a version so regret that we cannot guarantee the results. Unfortunately there do not appear to be any non-dairy alternatives to condensed milk available for sale at the moment. However condensed milk is roughly half milk and half sugar and there are recipes available for home-made non-dairy condensed milks, using coconut milk, that you may like to look out for.
Recipes you might like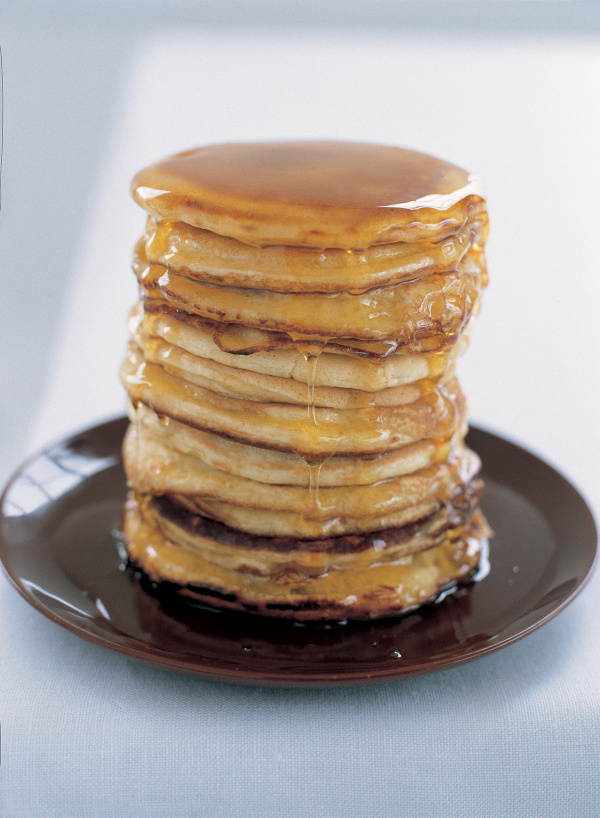 American Breakfast Pancakes