Full question
The Baci di Ricotta are amazing! Can you refrigerate the dough to fry later?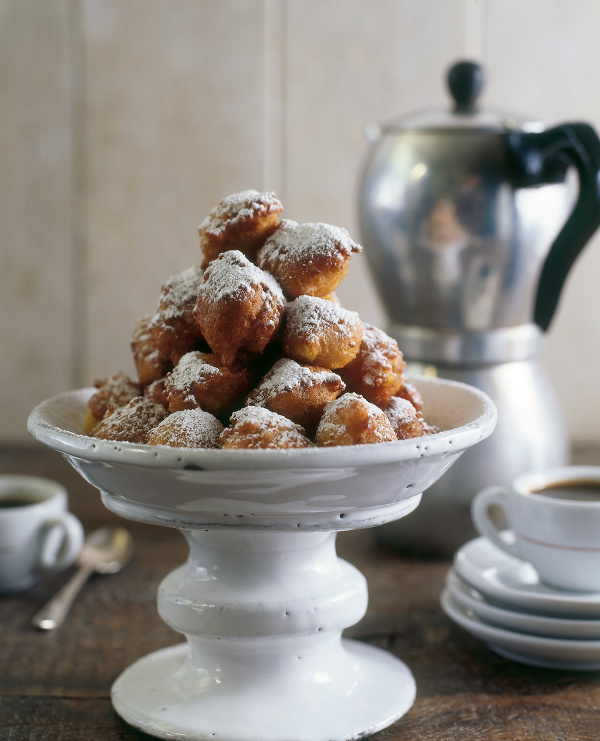 Our answer
Nigella's Baci di Ricotta (from FEAST) are light, crisply-coated fritters that make a wonderful dessert or sweet treat. The word "baci" means "kiss" and this refers to the lightness and sweetness of the fritters. The batter is made from a combination of ricotta, eggs, flour and baking powder. Unfortunately we would not make the batter more than one hour in advance as the baci will lose some of their light texture. The baking powder activates as soon as it comes into contact with liquid and will expire over a period of time, meaning that the fritters won't puff up as much. Also the batter could become thicker and heavier as the flour absorbs the liquid. If you make the batter an hour in advance, cover it and leave it in a cool place rather than refrigerating it.
You can fry the baci in advance and leave them on a wire rack set over a baking sheet (to catch any drips of oil). Leave them in a low oven until ready to serve and they should be able to stand like this for up to one hour.