Full question
I am big fan of Nigella's recipes and especially the desserts. I was wondering if there is an easy and eggless version of one of her tiramisus?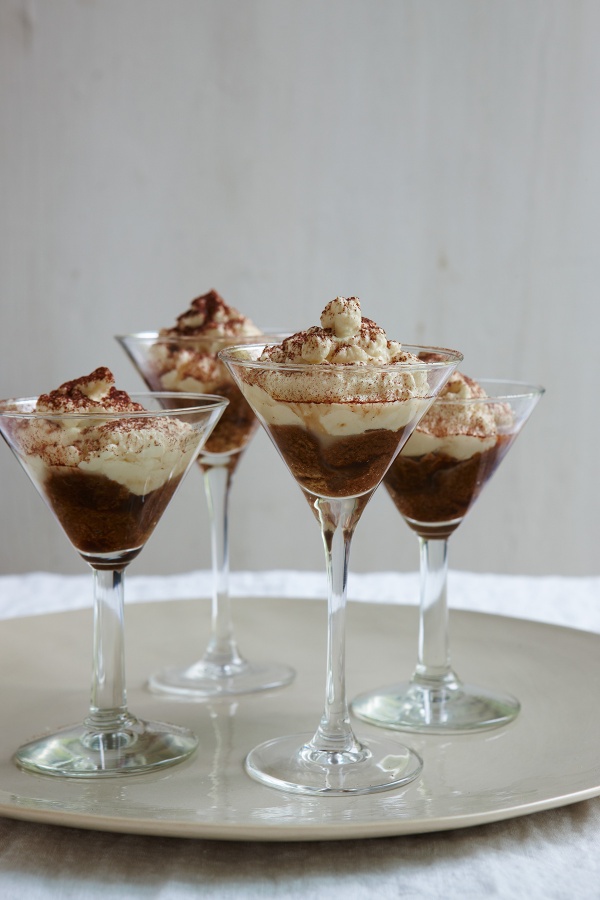 Our answer
Nigella has several tiramisu recipes and most of them use eggs as the egg yolks add richness and the whisked egg whites help to lighten the mascarpone mixture. If you are worried about using uncooked eggs then you may be able to make Nigella's Tiramisini using pasteurized egg white from a carton. You can find this in the chiller cabinets in some supermarkets in the UK and the US (for the US use a plain, unseasoned carton of liquid egg whites).
The Tiramisini recipe is also easy to make as it uses honey as a sweetener, so you do not need to whisk sugar and egg yolks together to dissolve the sugar. It can be possible to lighten the mascarpone with some whipped cream and for the Tiramisini you could whip 60ml (1/4 cup) double (heavy or whipping) cream to soft peaks. Fold this cream into the mascarpone, honey and marsala mixture instead of the egg whites. However be careful not to overmix as the mascarpone and cream can become stiff if mixed too much.