Full question
I would love to brine my turkey this year, it sounds delicious. I like to put stuffing in the cavity but the instructions say ... If you are brining your turkey then do cook your stuffing separately. Is it possible to stuff after brining?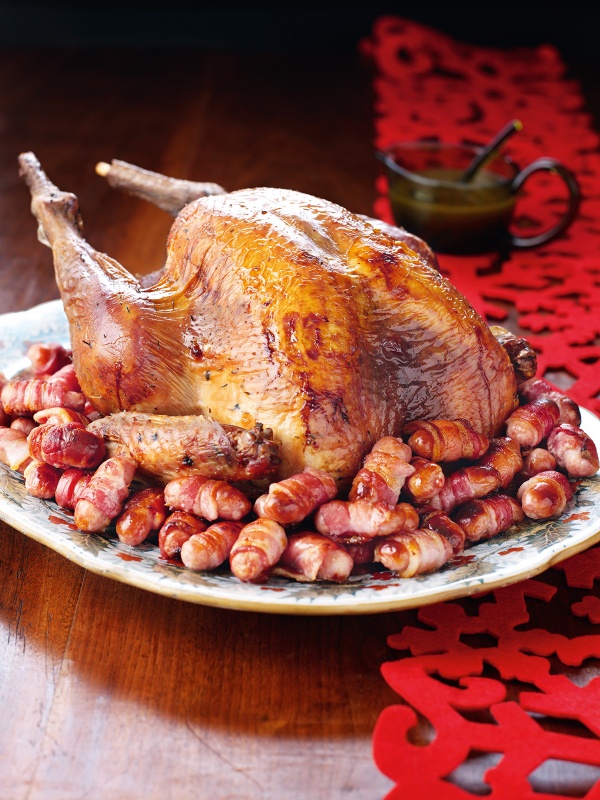 Spiced and Superjuicy Roast Turkey
Our answer
Brined turkeys, such as Nigella's Spiced And Superjuicy Roast Turkey (from NIGELLA CHRISTMAS) are not soaked in the spiced salt solution with stuffing inside and we also don't recommend stuffing the turkey cavity before cooking either. The juices coming from a brined turkey tend to be rather salty, hence usually the pan juices are not used for making gravy. And unfortunately if the stuffing is in the cavity of the bird it will soak up quite a lot of the juices and potentially also become too salty to be palatable. Also you do not need any extra moisture from stuffing as a brined bird is much more moist and juicy after it is cooked.
It would be best to cook the stuffing in a separate dish, to serve alongside the turkey. We would suggest trying Nigella's Gingerbread Stuffing or Panettone Stuffing Squares as seasonal accompaniments. And for extra festive feasting ideas look through Nigella's Seasons Eatings.