Full question
First of all I love everything Nigella, and have done a recipe similar to the Crispy Lamb Chops with pork chops. One thing I don't understand is why the recipe says fresh breadcrumbs then the additional info says if you don't have stale bread. So do I use fresh bread or stale bread?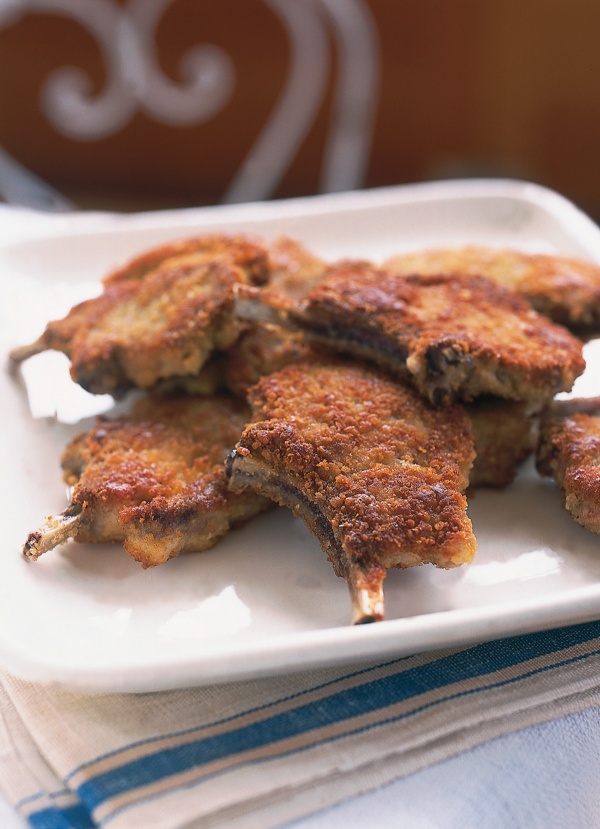 Our answer
Nigella's Crispy Lamb Chops (from FOREVER SUMMER) are lamb cutlets (lamb rib chops) that are coated with breadcrumbs before frying. The recipe suggests using fresh breadcrumbs. Fresh breadcrumbs are made from fresh or stale (1-2 days old) bread. Stale bread is usually slightly, but not completely, dry so when the breadcrumbs cook they make a crisp but not too hard coating.
Dried breadcrumbs have been dried out in an oven and are also the type most commonly found in the store or supermarket. So even though fresh breadcrumbs are made from stale bread, they are referred to as "fresh" to differentiate between the two types. Our preference is to use slightly stale bread, rather than completely fresh bread, for breadcrumbs as very fresh bread can clump together in a mass too easily and the moisture content in very fresh bread means that the breadcrumbs don't brown as well when they cook.