Full question
I have looked online, in supermarkets and in butchers and I can't find Genovese sausages anywhere. Any suggestions, as I'd like to make the Italian Sausages With Lentils.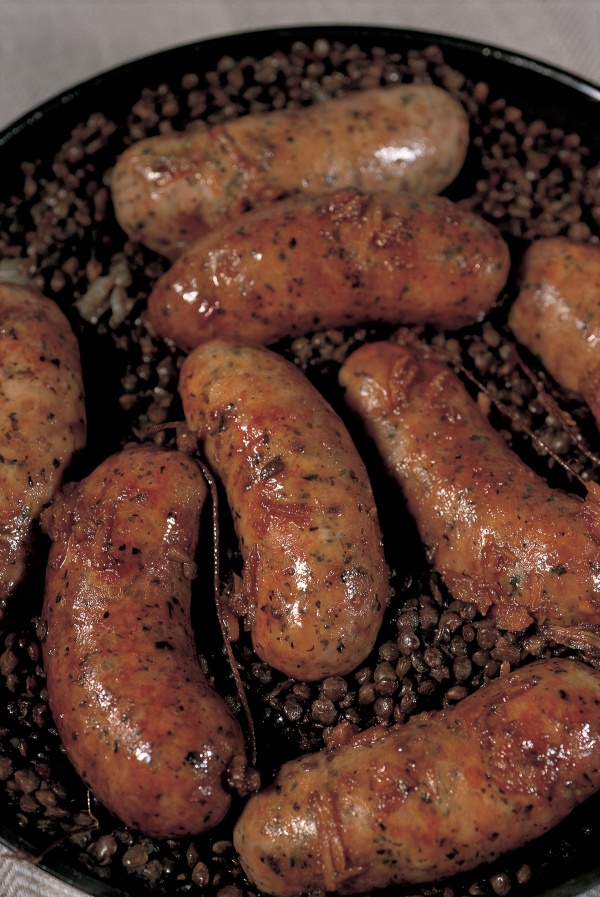 Italian Sausages With Lentils
Our answer
Nigella's Italian Sausages With Lentils (from NIGELLA BITES is a comforting dish of sausages braised with cooked lentils. Nigella suggests to use a firm green-brown lentil, such as puy, and fat Italian sausages. The Genovese sausages are a suggestion rather than a hard and fast rule. They are a bit tricky to find but you are most likely to find them in an Italian deli or via an on-line Italian food supplier.
Italian sausages tend to have a slightly coarser texture than British sausages, but for the dish you can use any fat, good quality sausage that you like. Look for sausages with a high proportion of meat and low proportion of binder (such as rusk or rice flour). The Genovese sausages are particularly flavoured with garlic and basil. The lentils already have plenty of garlic added to them but you could always scatter over a few finely shredded basil leaves just before serving, if you use a diffferent type of sausage.