Full question
Can I freeze the Italian Sausages With Lentils once cooked and cooled?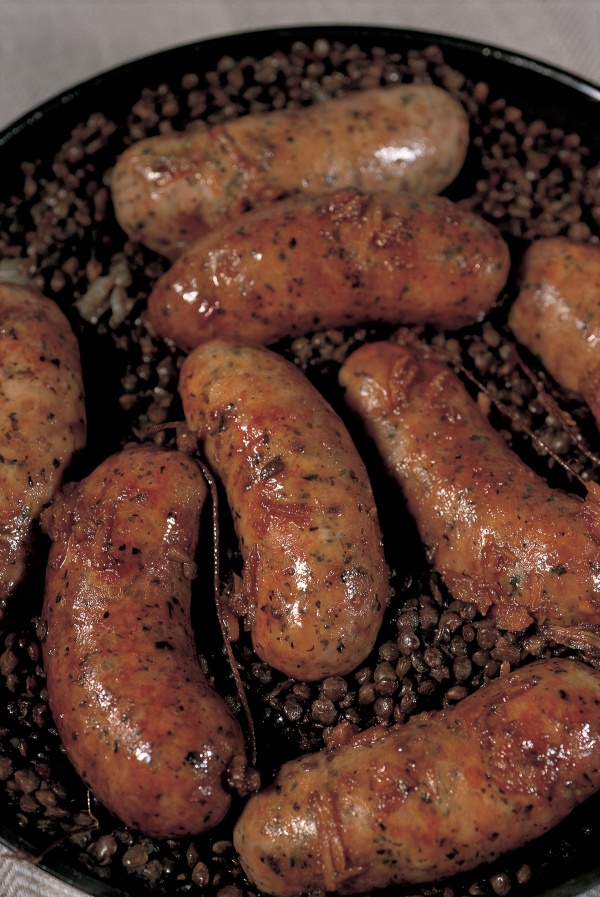 Italian Sausages With Lentils
Our answer
Nigella's Italian Sausages With Lentils (from NIGELLA BITES) combines cooked puy lentils with garlicky sausages that have been browned and then braised in a frying pan. The cooked sausages with lentils will keep in the fridge in an airtight container (or tightly covered) for up to 3 days. Leftovers can also be frozen in an airtight container for up to 3 months and thawed overnight in the fridge before eating. Leftovers should be cooled and chilled (or frozen) as quickly as possible and within 2 hours of making.
You could eat the leftovers cold, maybe with the sausages sliced and sprinkled with some extra parsley and drizzled with a little garlic-flavoured or extra-virgin olive oil. You can also reheat the leftovers in a microwave, in a saucepan or a deep frying pan, adding an extra splash of water if needed. It may be easier to slice the sausages so that they reheat quickly and make sure that everything is piping hot before serving. Please note that the lentils should only be reheated once, so if you have precooked the lentils then we suggest that you set aside any extra sausages and only heat up as much of the lentils as you need for the first meal. Freeze the remainder of the lentils with the leftover sausages and eat or reheat as above.