More answers
Where to Buy Italian Sausages
Asked by Kigglymarie. Answered on 27th September 2012
Full question
The Nigellissima book has a recipe for Italian Sausages with Beans & Roasted Red Peppers. Do I really need to buy red vermouth? And where can I buy Italian sausages? Thanks!
Our answer
Italian style sausages usually have a slightly coarser texture than a regular British banger. They are also flavoured with fennel, garlic and red wine. The "hot" version of the sausages are also spiked with chilli.
In the UK you can buy the sausages in some supermarkets. Sainsbury's call the sausages "Sicilian style" sausages and Waitrose call them "Italian recipe" sausages. The sausages appear to be available on-line and in-store for both. Tesco don't seem to stock a specific Italian sausage but you could try the pork and chilli sausages as an alternative to hot Italian sausages or the Tolouse style sausages as an alternative to mild/sweet Italian sausages. The on-line Italian deli Nife Is Life also deliver Italian sausages to some areas.
In the US Italian sausages (both sweet and hot) are relatively easy to find in supermarkets (either pre-packaged or at the meat counter) and at butchers, as well as some Italian delis.
The red vermouth could be omitted or you could use red wine if you have a bottle open (or have leftover wine stashed in the freezer for cooking). However vermouth has been "aromatized" with herbs and spices so adds an extra layer of flavour to the dish. As vermouth is a fortified wine it will last a long time in the cupboard after opening and can be used to add flavour to lots of other dishes.
Recipes you might like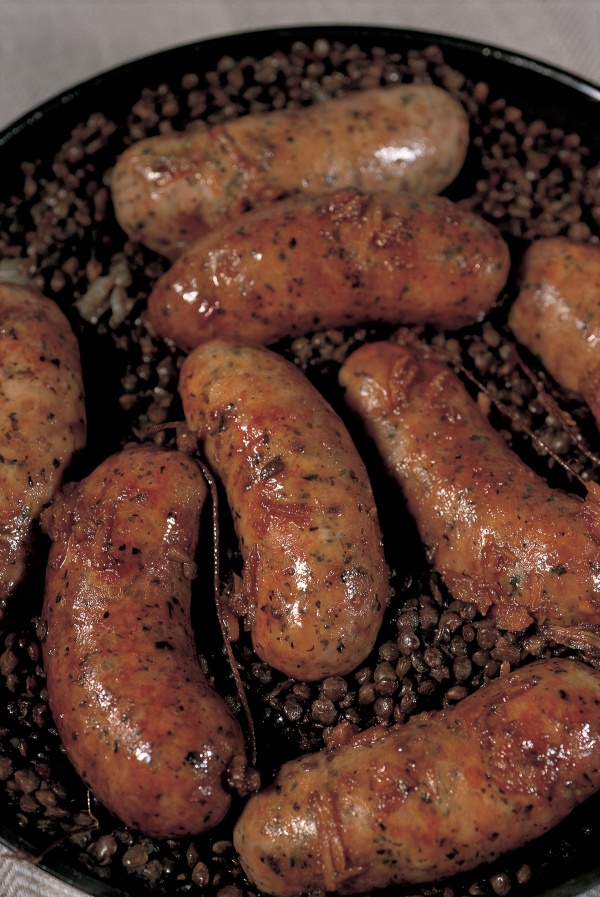 Italian Sausages With Lentils