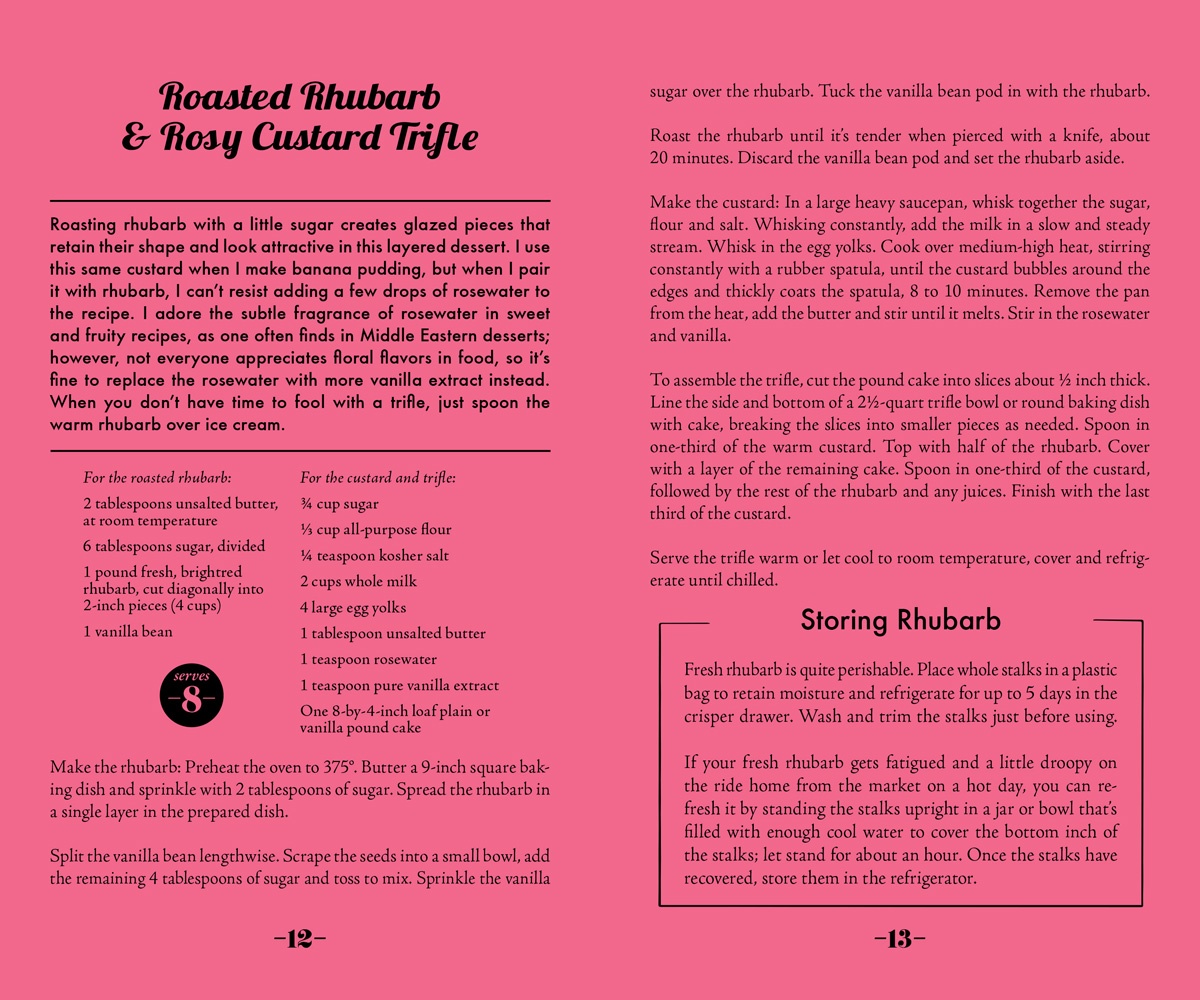 From Rhubarb by Sheri Castle
Design and Illustrations by Rotem Raffe
Published by All Day Press, 2016
I am a huge fan of the American Short Stack Editions, a series of beautifully designed, collectable booklets, each one dedicated to a single ingredient, with recipes from a different author for each edition. Previous subjects (and go to www.shortstackeditions.com for more info) include Maple Syrup, Chocolate, Lemons, Eggs, Strawberries and Tomatoes, and although this Rhubarb volume is not the latest volume (Cherries is the current one) I just had to choose it: I have a bit of a thing for rhubarb, and I love the clever, Missoni-style jacket, as much as the recipes within. From them, I've chosen the gorgeous Roasted Rhubarb & Rosy Custard Trifle, and I wanted you to see, too, how it is printed in the booklet.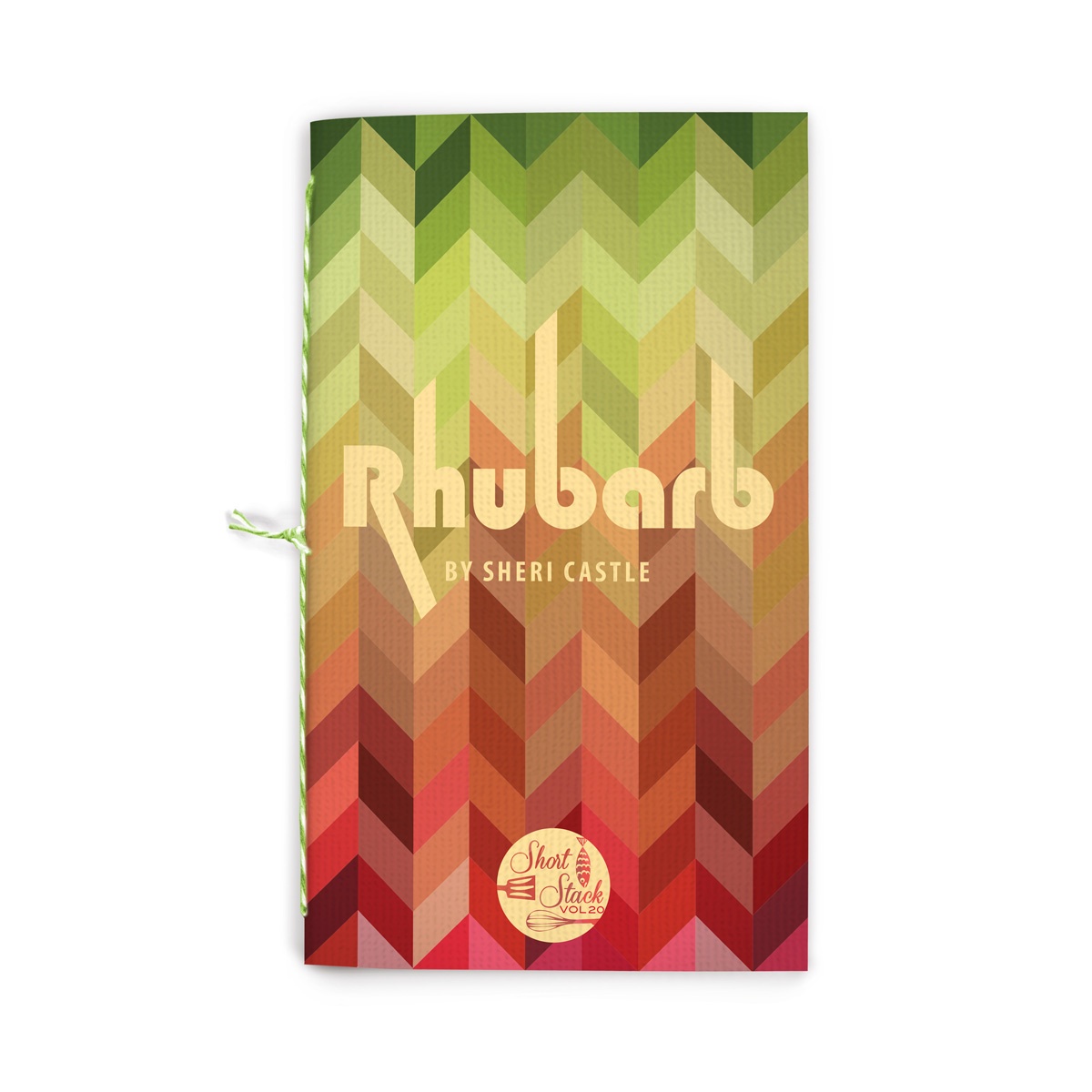 Try this recipe from the book