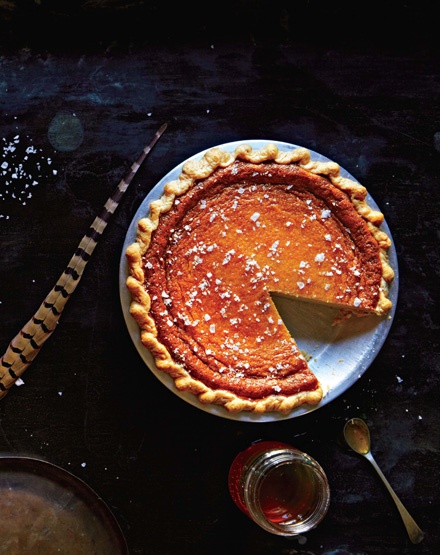 Anyone who follows me on instagram (@nigellalawson) will know just how obsessed I am with the Brooklyn pie shop, Four & Twenty Blackbirds (@birdsblack). I love everything about it: I love the fact that it's sisters who are behind it; I love their aesthetic; I love their approach; and, above all, I love their pies. And I say that as someone who's eaten the original creations, and cooked from their book. I will just give you the names of some of the pies I could have chosen here: Rhubarb Custard Pie; Salted Caramel Apple Pie; Blushing Apple Pie; Black Bottom Oatmeal Pie. You get my drift? I just want to list every single pie in this book! I've chosen the Salty Honey Pie, because that is where my long-distance love affair with them started, and because it is just so darn good, I couldn't not...
Excerpted from the book The Four & Twenty Blackbirds Pie Book by Emily Elsen and Melissa Elsen. © 2013 by Emily Elsen and Melissa Elsen.
Reprinted by permission of Grand Central Life and Style. All rights reserved — and, although an American title, the book is available on British Amazon.
Try this recipe from the book