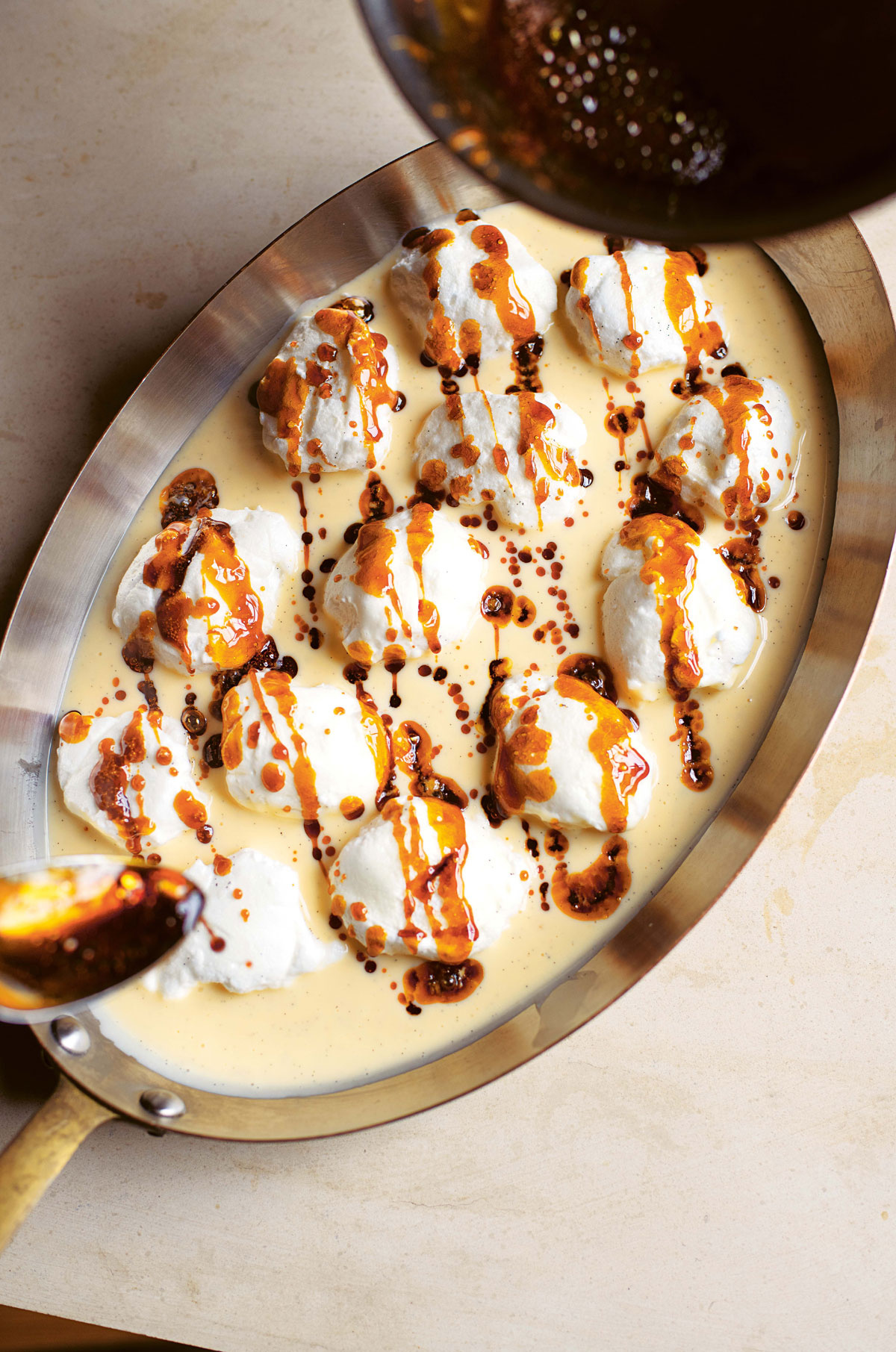 One of the things I absolutely adore about this book is how Angela Hartnett's loveliness beams out of every page: it's just so uplifting, and equally comforting. And that goes for the recipes, too: full of pies, pasta, roasts, stews, wonderful vegetable recipes and gorgeous desserts. While she is an enormously talented chef, the food here really is proper home cooking, much of it traditional, all of it as hunger-inducing as it is happy-making.
There's Cullen Skink and Cock-a-Leekie; Chicken Pie and a gorgeous Leg of Lamb with Potatoes; Curried Cauliflower with Pine Nuts and Raisins; Pumpkin, Pear and Walnut Salad; Chocolate Mousse and Apple Tart. Such cosiness! But the recipes I've earmarked with greedy impatience are the Baked Leeks with Egg and Mustard Vinaigrette; Radishes and Anchovy Mayonnaise; Potato and Wild Garlic Soup; and Sausage and Pea Risotto. I've plundered the 'Sweets' chapter to choose the recipe to share with you today, and it's for that French classic, Floating Islands. I'd never thought of making this for a Sunday lunch pudding, and now I can't wait to!
The Weekend Cook by Angela Hartnett (Bloomsbury Absolute, £26) is out now.
Photography by Jonathan Lovekin.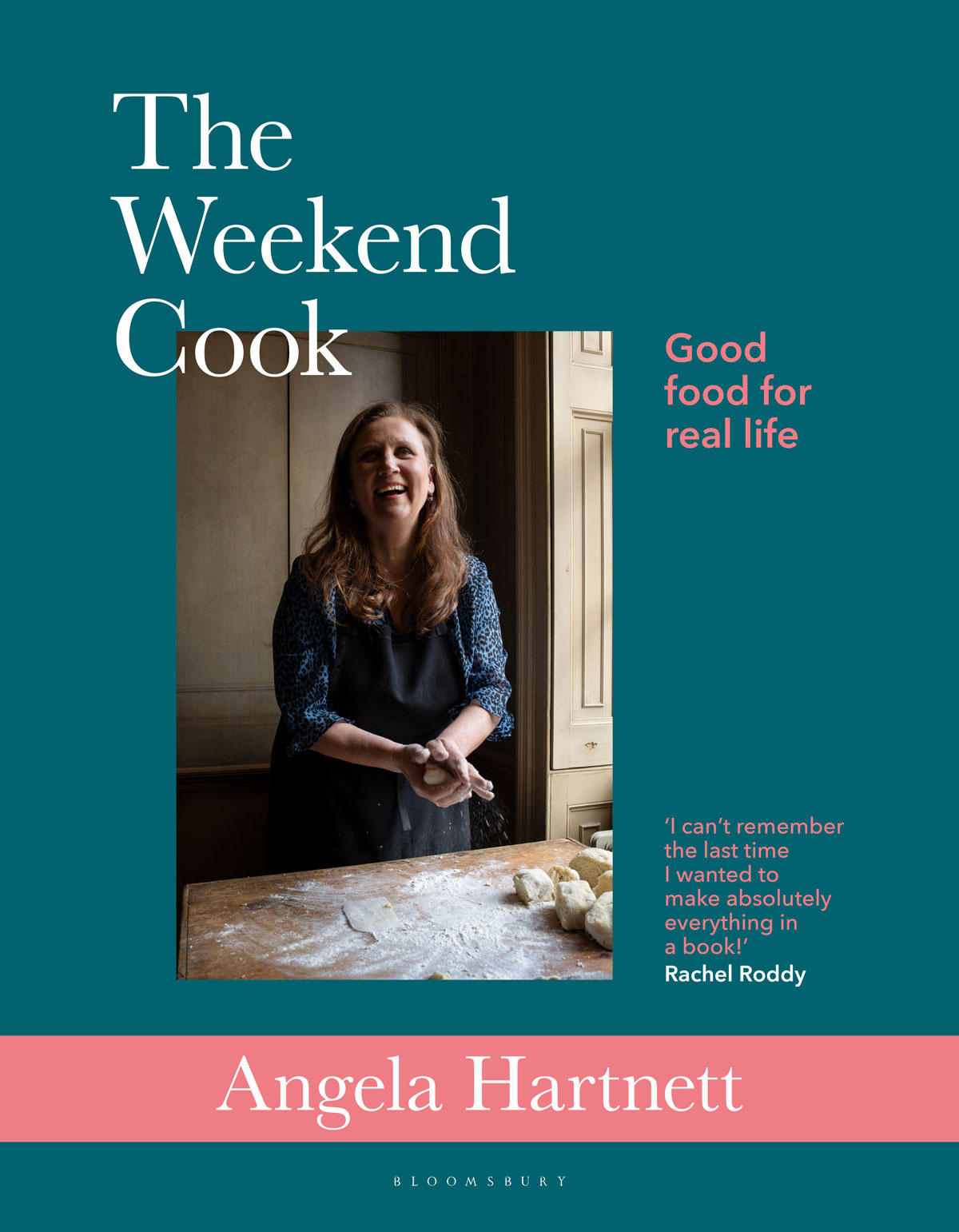 Try this recipe from the book