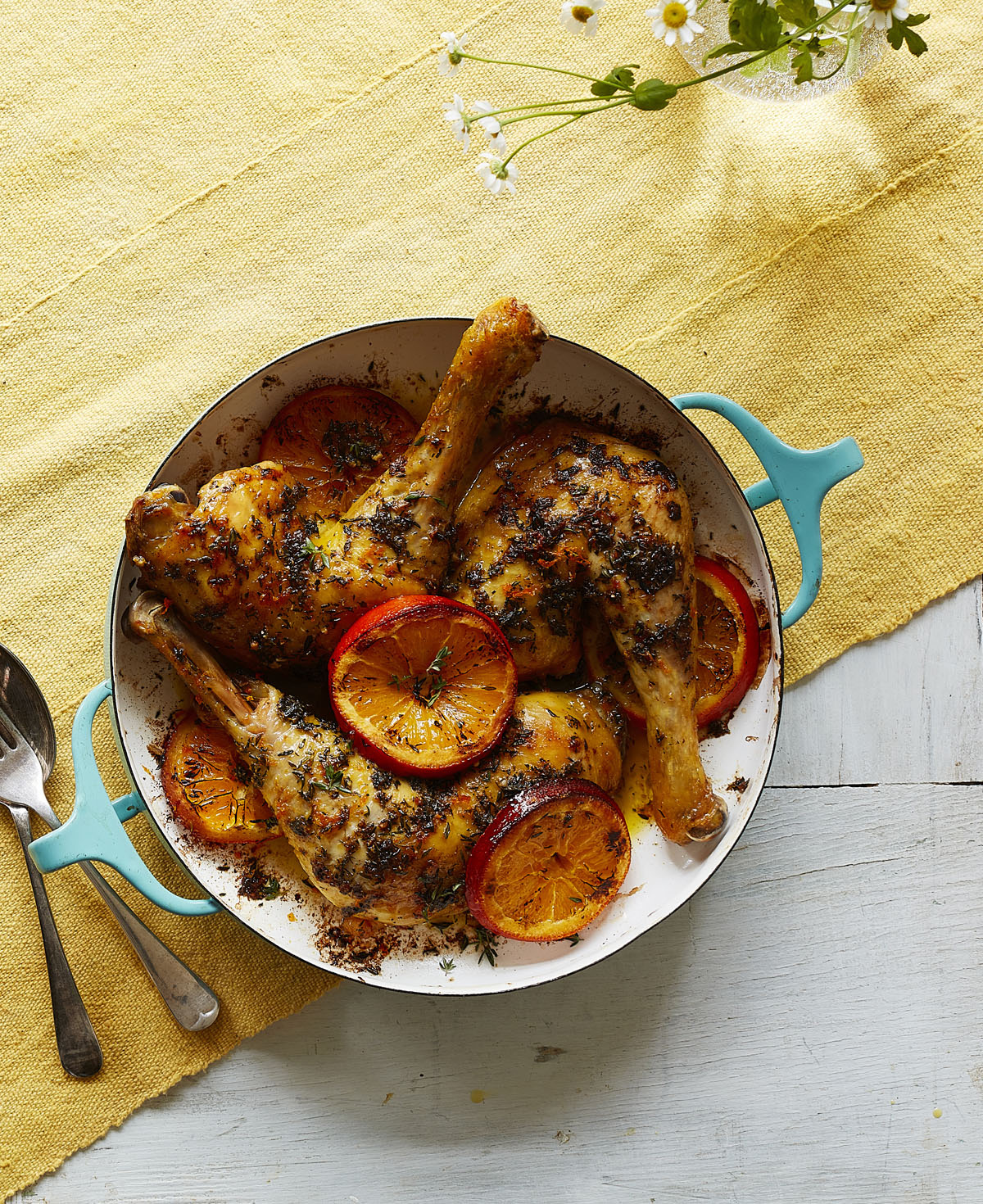 When I read the page proofs of Weekly Provisions, which is Kim Duke's first book by herself, though she has co-authored the wonderful Life Kitchen books with Ryan Riley, I was immediately struck by what a brilliant idea it was. This book, subtitled "How to eat seasonally and love what's left over", is structured around leading menus with offshoots to further recipes you can make as the week progresses, which not only cuts down waste, but also helps with the week's shopping list (hence the title) and provides ongoing inspiration for the rut-stuck cook!
Thus, the gorgeous Vampire Lamb, for example (and I should mention that you can get the ingredients for this and the book, as part of a recipe box from the butcher HG Walter) fans out into recipes for Sesame Lamb Dumplings and Date and Lamb Tagine; the Truffled Aubergine with Crispy Savoy can be replayed as Smokey Aubergine Flat Bread; the Lemon and Garlic Roasted Chicken lends itself to leftover life as Bang Bang Chicken Salad, Chicken and Ginger Broth with Noodles and Spring Onions, and so on. And there are some gorgeous recipes, all bearing the stamp of Kim's sprightly sense of flavour: I am going to have to make the Brie and Chive Cauliflower Cheese, the Baked Mustardy Leeks, and Sweet Potato Katsu as soon as I can! But the recipe I've chosen to share with you today is the Roasted Garlic, Orange and Thyme Chicken (such glorious flavours together!) which indeed Kim suggests serving with the aforementioned mustardy leeks (though only the chicken recipe is here).
Weekly Provisions: How to eat seasonally and love what's left over by Kim Duke. DK, £20. Out Now.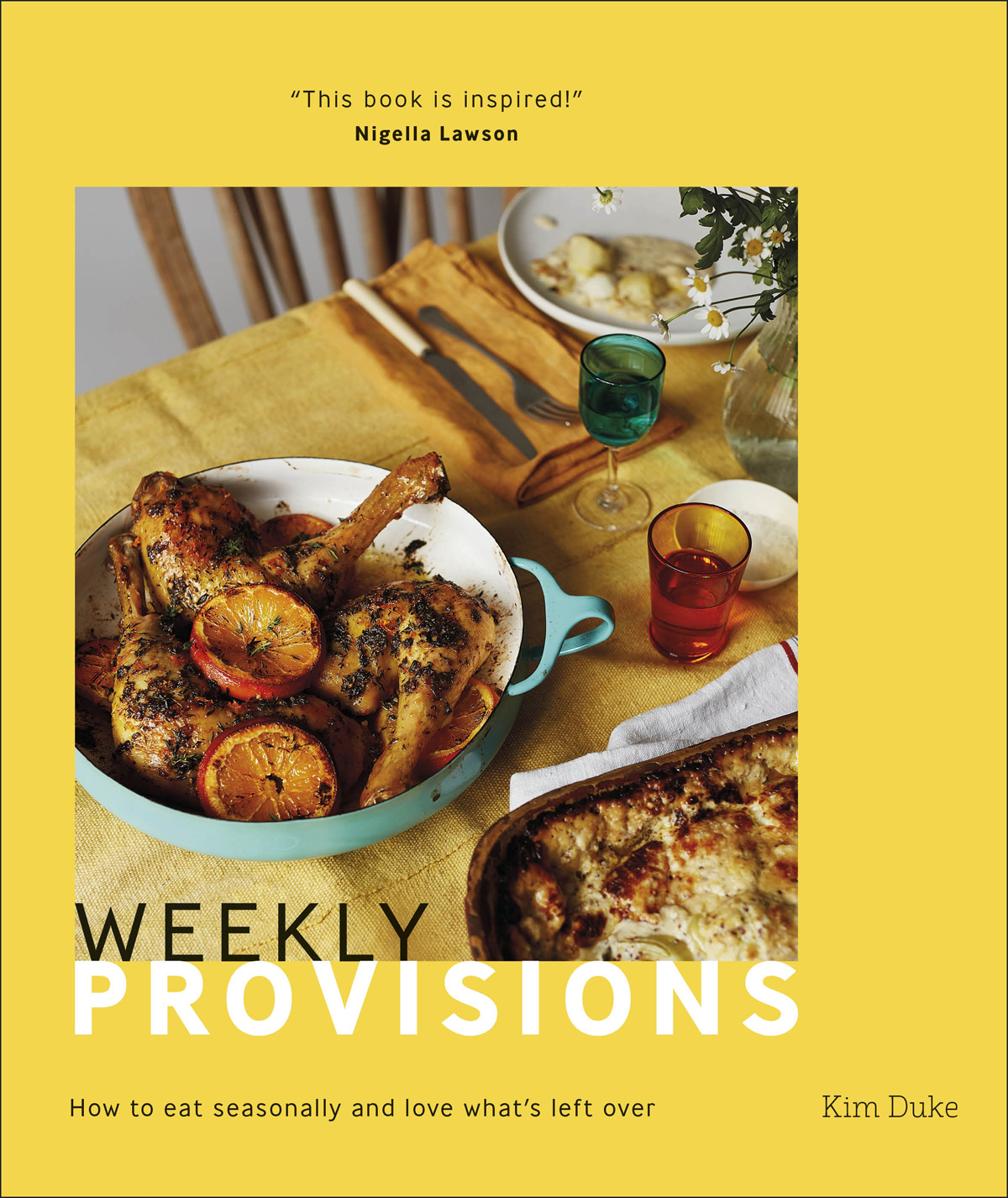 Try this recipe from the book