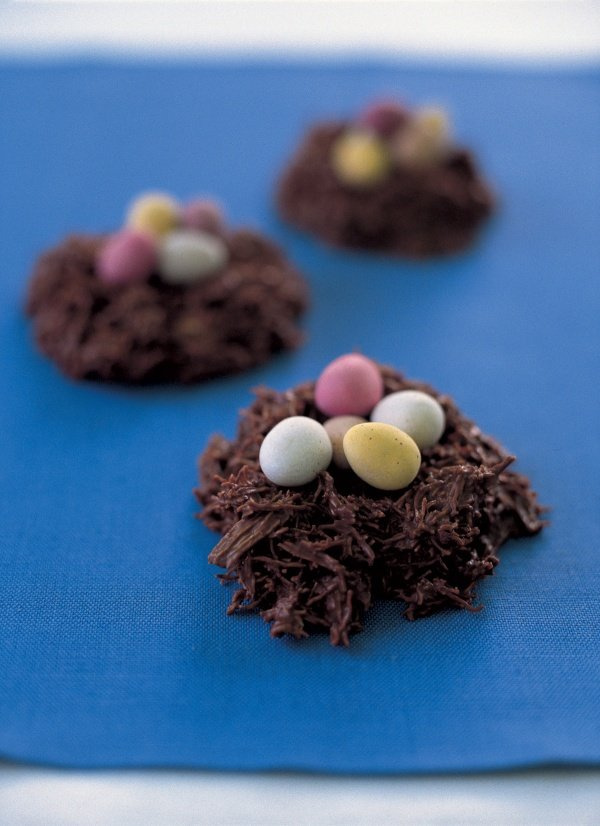 One of my favourite ways of cooking day to day involves opening the fridge, peering into the freezer, or ransacking the cupboards and then using what I come up with to make something delicious to eat without any particular plan in mind, but allowing my supper to take shape as my instinct and the ingredients in front of me dictate. But when it comes to high days and holidays, I couldn't operate more differently. I know what I'm going to cook, because it's what I make every year. It's that repetition, the familiar rituals in my kitchen and at my table, that I so relish, and that make me feel so essentially festive.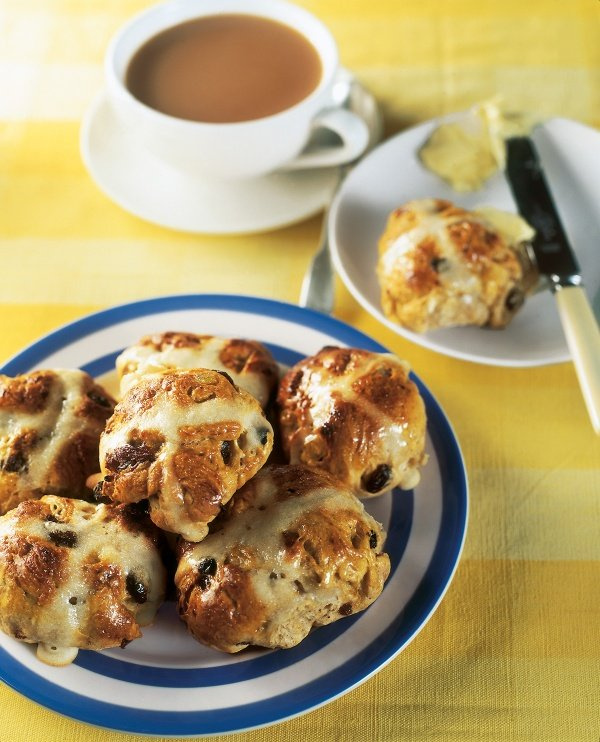 So while I know I should apologise for not adding to my Easter recipes on here, I should also tell you it's simply because this culinary canon remains unchanged in my own life. So yes, I will be making the same Hot Cross Buns and the same Simnel Cake this week. That, in itself, is not exactly unusual. But over the years, Easter has also meant, in my house, my Lemon Meringue Layer Cake and, of course my Easter Egg Nest Cake; if I failed to make that, I don't think I would be allowed back in my own house! I do miss the years when instead I had to make my Easter Nests, but if you have smallish children, you could make yourself popular with them - with very little effort - by rustling up a batch.
But my Easter menu is pretty much as unchanging a proposition when it comes to the savoury side of business, too. It has to include my Kedgeree Risotto, which sounds odd but tastes gorgeous, and the quail's eggs dotted about the place always make me smile. And Good Friday always says Nursery Fish Pie to me. Obviously, I cannot forgo the Paschal lamb. For a very long time, I always made my Warm Shredded Lamb Shoulder with Mint and Pomegranate for Easter Monday lunch, and while I didn't at first willingly veer from it, if I am planning a splurge of a feast, I supplant it joyfully with the Herbed Leg of Lamb. And I'm very agreeable to an Easter ham! I didn't have my Ham in CocaCola at Christmas, so I shall be making up for that now. But I should really remind you of both my Ginger-Glazed Ham and my Slow-Cooked Black Treacle Ham, too.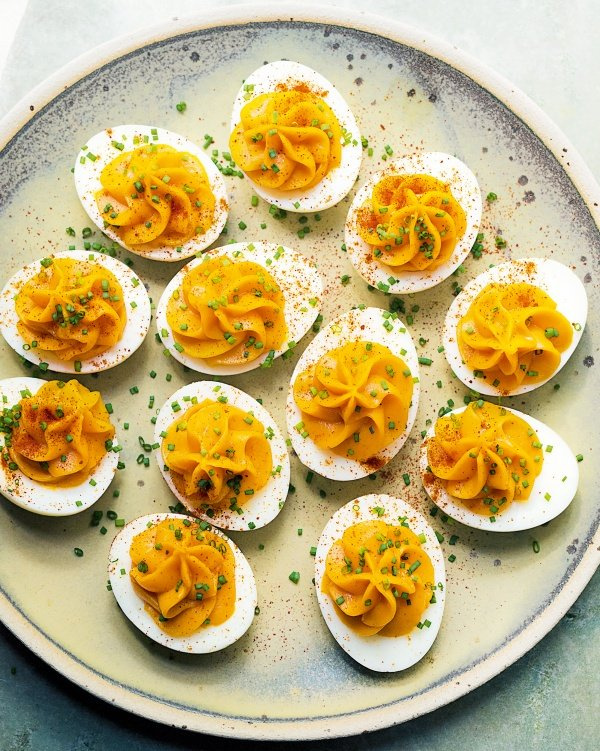 And despite all I've said, I've decided to go wild this Easter and incorporate a couple of recipes from my Christmas canon. Devilled Eggs just had to come on board, and since I've found my long-lost cookie cutters in the shape of eggs, I plan use them to make an Easter-themed batch of Linzer Cookies. And just to make the most of the season, I shall be very happily calling my Asparagus, Radish and New Potato Salad into service: it's wonderful with both lamb and ham, and simply by itself!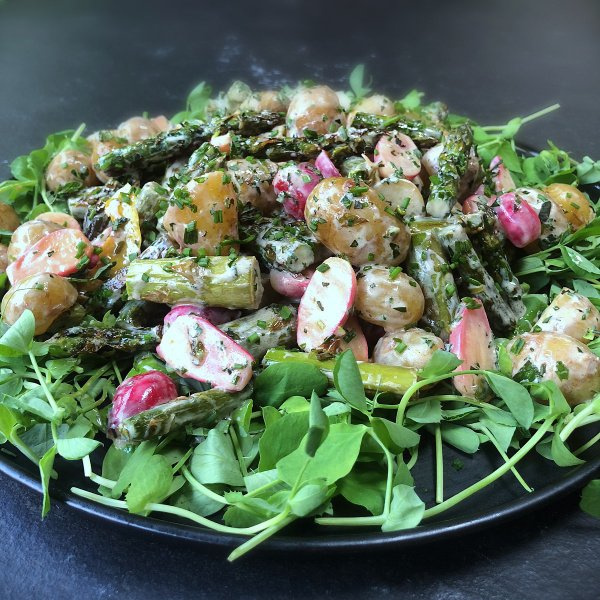 You all know, of course, what Easter also means in this neck of the woods…. Yes, it's the annual nigella.com Easter Egg Hunt! It begins today, Monday 11th April, and you have till the end of the day on Monday 18th April to enter and complete the challenge. And this year the prize is a fabulous Le Creuset shallow casserole (much used in my kitchen, as you can see from various of my books!) in Bamboo, which is a rich and uplifting green. As ever, of course, the runners-up will win a signed copy of my book COOK EAT REPEAT. The details of how to enter are on this link and it's free to enter, and open to anyone anywhere! Have fun, and Happy Easter!