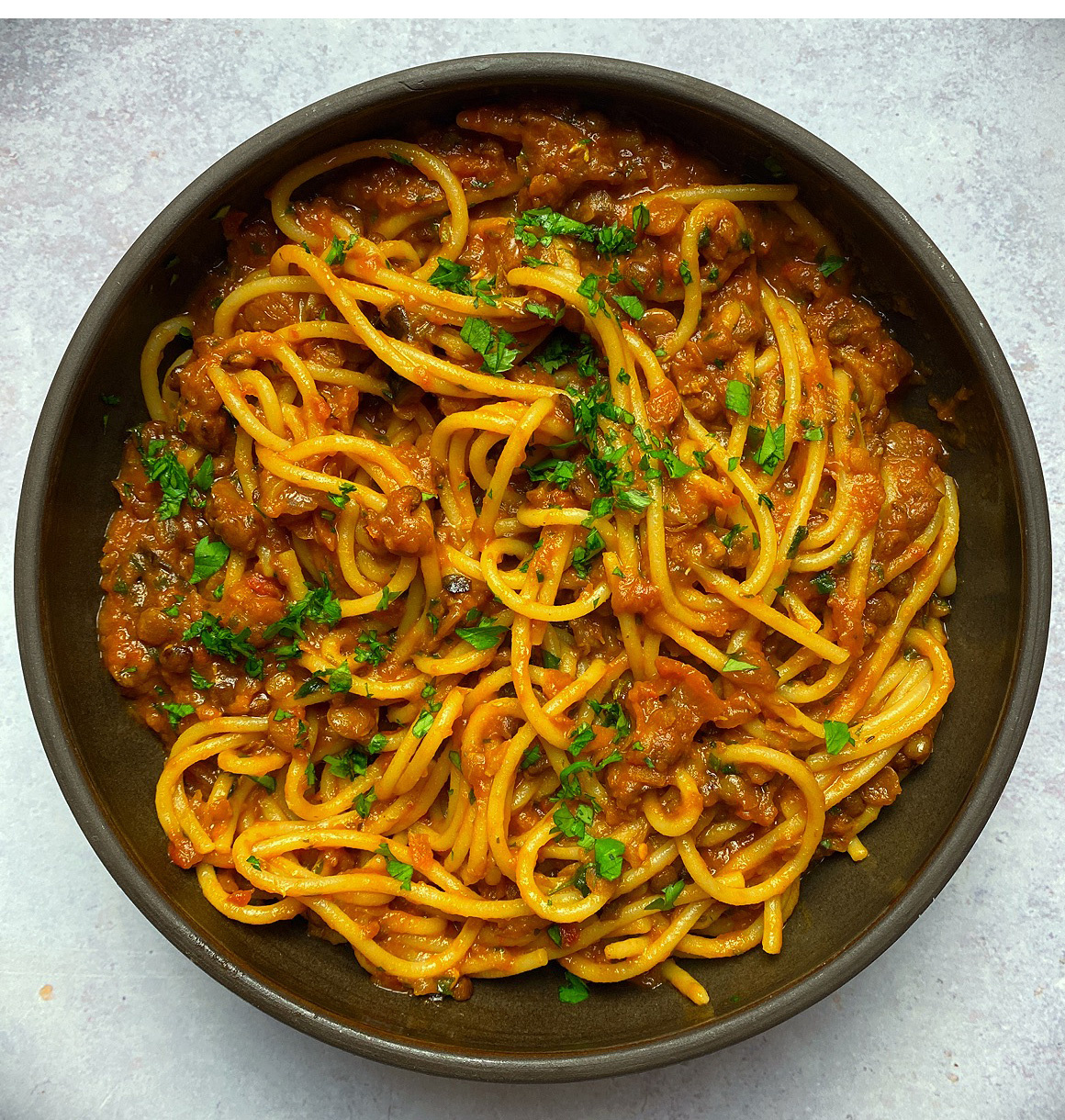 Well, it's a new year, and I have a new recipe for you!
In Italy, it is customary to serve lentils at the new year; since they are thought to resemble coins, eating them is a symbolic wish for a prosperous year ahead. In Korea you eat long noodles at new year - admittedly it is not on Jan 1st, but I'm allowing myself a certain licence - which represent a culinary invocation of health and longevity. I have fused and interpreted the two traditions, adding a third, much newer one, that of Veganuary, to bring you what I am shamelessly calling Vegan Spag Bol.
The sauce itself, made with onions, dried mushrooms, an aubergine/eggplant and three types of lentils, all slowly cooked until the flavours are wonderfully deepened, doesn't have to be eaten as a sauce for pasta, of course: it's also wonderful topped with mashed potato as a meat-free shepherd's pie type of a thing, and - if you add another can of chopped tomatoes when you cook it - lovely as a lentil stew with rice.
I should admit that I am not proposing to go vegan myself for the whole of January, but it is a joy to eat not just on New Year's Day, but throughout the year. And on that note, I want to wish you a Happy, Healthy, Peaceful and Prosperous New Year. I can't promise my Vegan Spag Bol can ensure that, but it's a good start!