I am still in New York (well, I say 'still' but I did only get here Tues eve) where preparations for Thanksgiving are reaching feast-fever-pitch, and I am greatly enjoying the pumpkin displays all over the place. I do love a beauteous pumpkin, and they certainly go in for them big time here.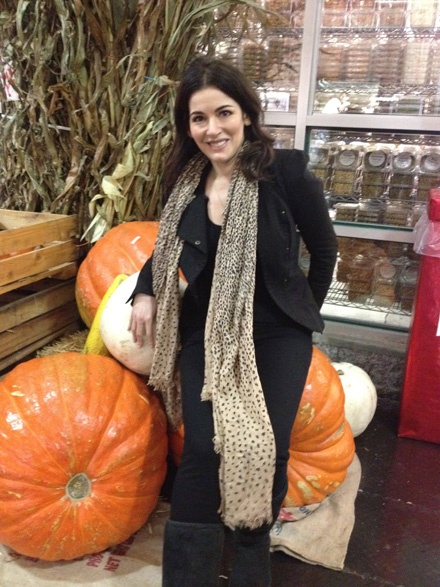 Still, I'll be putting the pumpkins behind me, as I'll be back and ready to swing into action for Stir-Up Sunday. For those who don't know, this is the day we - supposedly - mix up our Christmas puddings, and tradition dictates that we stir the mixture in our bowl from east to west and that everyone in the household has a stir in age order, starting with the youngest. Actually (and I have wittered on about this at greater length in my Christmas book) the 'stir up' is more of a religious injunction than a culinary one, as in "Stir up, we beseech thee, O Lord, the wills of thy faithful people."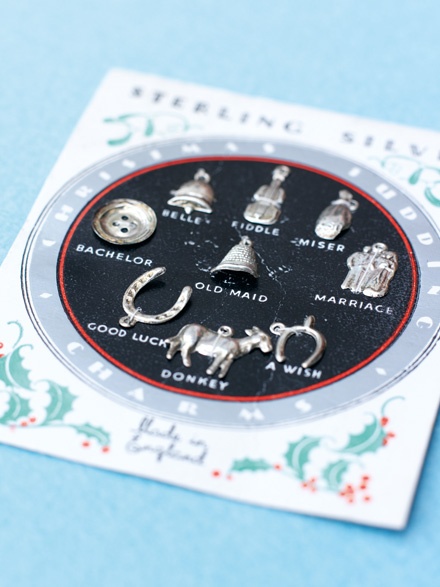 But be that as it may, I am gearing myself up for pudding-readiness. I can't be absolutely sure that I will, in my jet-lagged state, actually be able to make good my intentions, but I have my beautiful Christmas pudding charms out in eager anticipation and have been gazing at the picture of my pud for inspiration!