Print me
Introduction
Definitely a treat! Rich, dark and chocolately with a hint of coffee. Got the recipe from the March/April issue of the Foodtown magazine.
For the Cake
125 unsalted butter
3 medium eggs
500 sugar
2 teaspoons vanilla
500 flour
188 unsweetened cocoa
2 teaspoons baking soda
½ teaspoon salt
250 strong coffee
250 light sour cream
For the Chocolate Mousse Filling
100 bittersweet chocolate
63 cream
63 whipped cream
For the Chocolate Ganache
200 bittersweet chocolate
125 cream
Method
Decadent Chocolate Cake is a community recipe submitted by chilipepper and has not been tested by Nigella.com so we are not able to answer questions regarding this recipe.
Cake :
Preheat oven to 180°C. Line two 9 inch cake pans.
Beat butter and sugar till light and creamy.
Add eggs one at a time. Add vanilla.
Sift dry ingredients together and add.
Add sour cream and coffee.
Pour into cake pans and bake for 30-40 min. Cool cakes and remove from tins.
Place one layer on serving plate add choc mouse filling.
Place second layer on top and cover with choc ganache.
Chocolate Mousse Filling
Melt chocolate and 1/4 cup cream in saucepan or microwave.
Stir until smooth. Cool.
Add whipped cream and refrigerate for 20 mins.
Chocolate Ganache
Melt chocolate and cream in saucepan or microwave.
Stir until smooth. Cool
Spread over cake
Other recipes you might like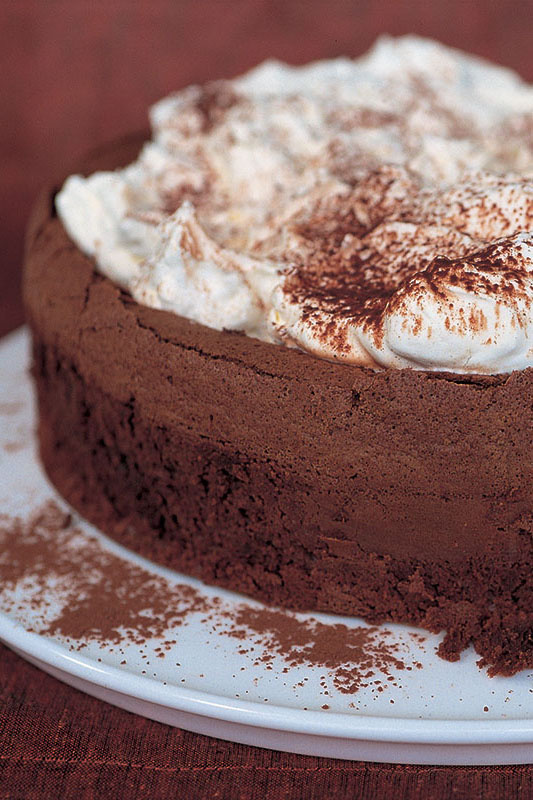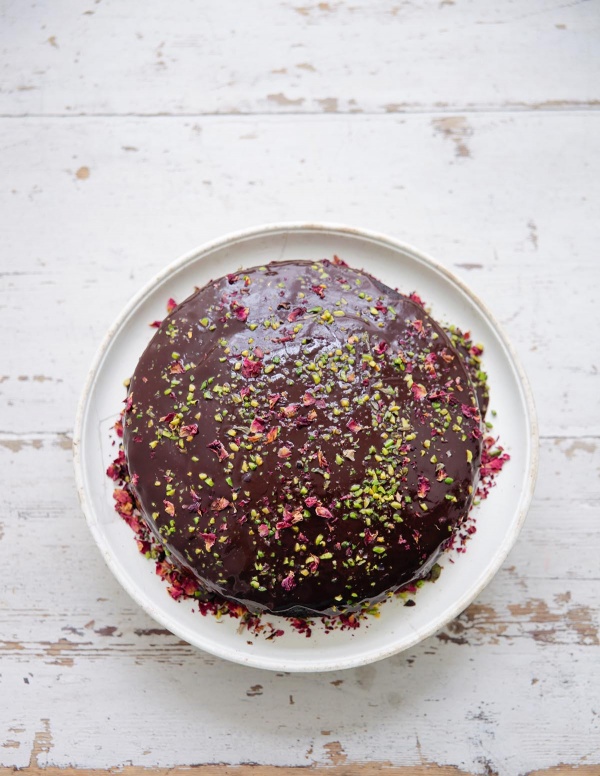 Dark and Sumptuous Chocolate Cake