Print me
Introduction
A delicious store cupboard preserve. Ideal for making in the winter months when fresh fruit is at its least available. Keeps for a year (and possibly more) stored in a cool dry place until opened and then in the fridge. Yield 2 - 2 1/2 lbs.
227 grams dried apricots
¾ litre cold water
½ kilogram granulated sugar
½ lemon
Method
Dried Apricot Conserve is a community recipe submitted by Crafty Cookie and has not been tested by Nigella.com so we are not able to answer questions regarding this recipe.
Snip the apricots into quarters. Place in a large bowl and cover with cold water. Cover and soak for 24 - 36 hours.
Transfer to preserve pan, bring to the boil, simmer gently for 45 minutes, stirring from time to time, or until apricot skins are soft and tender.
Reduce heat, add sugar and lemon juice, stir continuously until sugar has dissolved. Boil rapidly for about 30 minutes or until setting point is reached (210 deg).
Test for setting point, on a chilled saucer pour a teaspoonful and leave it to cool slightly, push with little finger. If the preserve wrinkles it is set, if not boil and keep testing every 5 minutes. Cool in pan.
Sterilise jars.
Using a funnel carefully fill jars. Cover when cold.
Crafty method
1 Snip apricots into quarters, place in a slow cooker.
Cover with water, leave to cook for 6 hours, cool in the pot.
Transfer to a preserving pan, bring to boil until skins are soft and tender.
Continue as above from stage 3
Other recipes you might like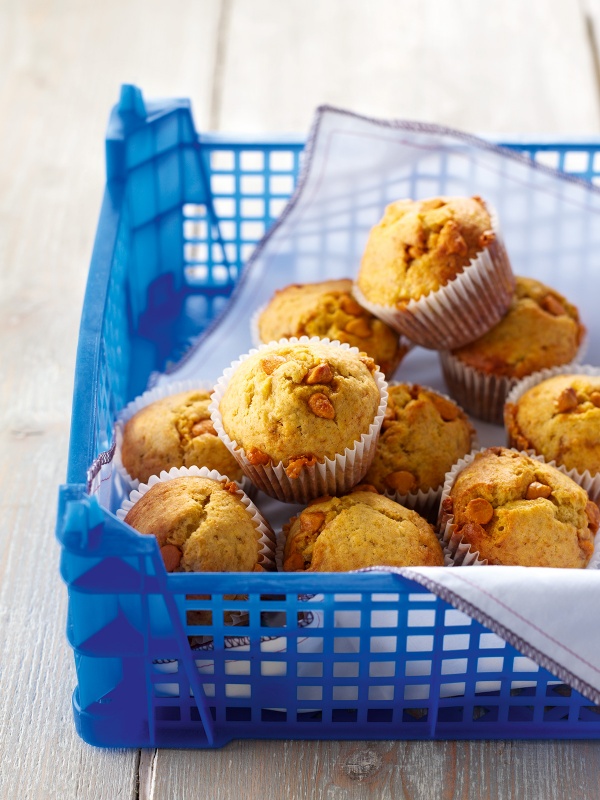 Banana Butterscotch Muffins