More recipes
Recipe search
Gnocchi alla Romana - Semolina gnocchi
A community recipe by

SofiaGallo

Not tested or verified by Nigella.com
Print me
Introduction
A quick dish great for dinner parties.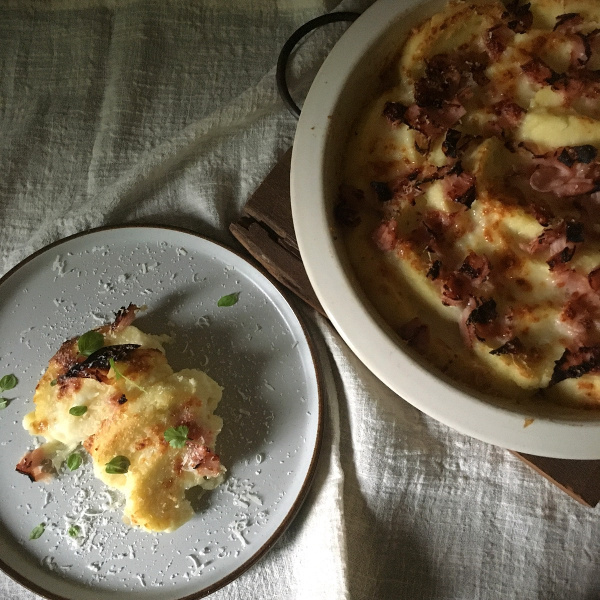 170 grams semolina
70 grams butter
70 grams grated Parmesan
1 egg yolk
680 millilitres full fat milk
1 teaspoon salt
Parmesan cheese to top
melted butter to top
Method
Gnocchi alla Romana - Semolina gnocchi is a community recipe submitted by SofiaGallo and has not been tested by Nigella.com so we are not able to answer questions regarding this recipe.
On the stove, heat the milk and the butter together. Once the butter is completely melted, season and bring to a simmer.
Start pouring the semolina from a height to avoid lumps and whisking continuously.
Take the pot off the stove and add the cheese and egg yolk mixing with a wooden spoon. Once all combined roll in parchment paper and let it cool down in the fridge for 15 minutes or longer if at room temperature.
When cool enough, cut at desired thickness and place in a buttered oven dish. Sprinkle more Parmesan on top, the melted butter and cook at 180c or gas mark 4 for about 15 minutes and under the grill for an additional 10 minutes or golden brown. My variation presented here is with mozzarella and ham, but you can use a simple tomato sauce or plain.
Other recipes you might like