More recipes
Recipe search
Cranberry, Apricot and Currant Rockcakes
A community recipe by

Jocelyn

Not tested or verified by Nigella.com
Print me
Introduction
Slightly different version of a childhood classic
500 millilitres self-raising flour
¼ teaspoon cinnamon
85 grams cubed butter
75 millilitres superfine sugar
125 millilitres currants
125 millilitres dried cranberries
125 millilitres chopped dried apricots
1 beaten egg
125 millilitres milk
1 tablespoon raw sugar (or Demerara sugar)
Method
Cranberry, Apricot and Currant Rockcakes is a community recipe submitted by Jocelyn and has not been tested by Nigella.com so we are not able to answer questions regarding this recipe.
Preheat the oven to 200 degrees celcius.
Line baking trays with baking paper.
Sift the flour and cinnamon and rub in the butter. The mixture should resemble breadcrumbs.
Stir in the superfine sugar, currants, dried cranberries and chopped dried apricots.
Mix the egg and milk together and pour into the dry ingredients.
Stir with a wooden spoon until the mixture comes together. Add a little more milk if it looks too dry.
Drop spoonfuls of the mixture onto the lined trays and sprinkle with the raw sugar.
Bake for 15 minutes or until golden.
Additional Information
I use my kitchen scissors to snip the dried apricots, but you could always just as easily buy a packet of the diced dried apricots. Whatever's easier!
Other recipes you might like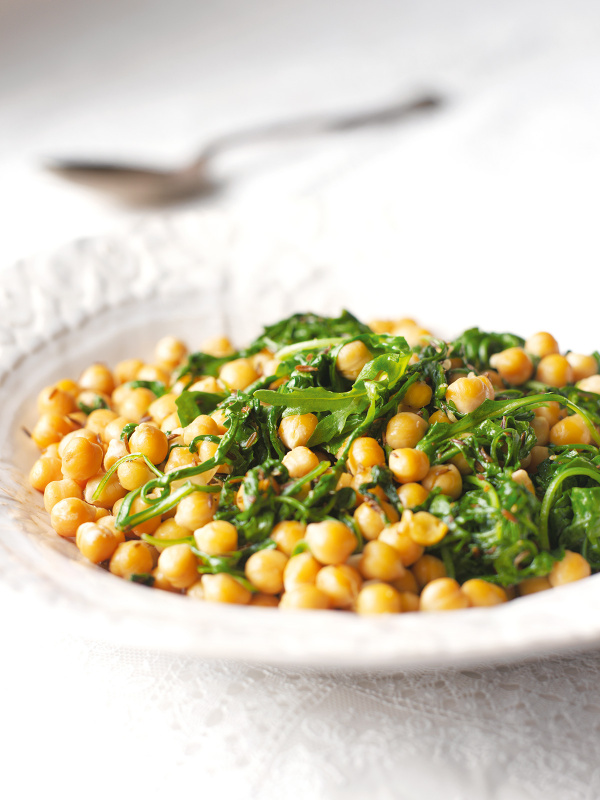 Chickpeas With Rocket and Sherry