Print me
Introduction
I'm a big fan of Lemon Curd. I'll eat it right off the spoon, but it can also be used as a filling for cream puffs tarts or, doughnuts, or spread on toast or muffins as well. You can substitute any citrus fruit for the lemons. To get the 1/4 cup of juice, you'll need approximately two lemons, two or three limes, one or two oranges, or half of a grapefruit. You may need to adjust the sugar depending on the sweetness of the fruit. The key to a good lemon curd is to cook it slowly over indirect heat, so making this recipe is a helpful exercise in being patient.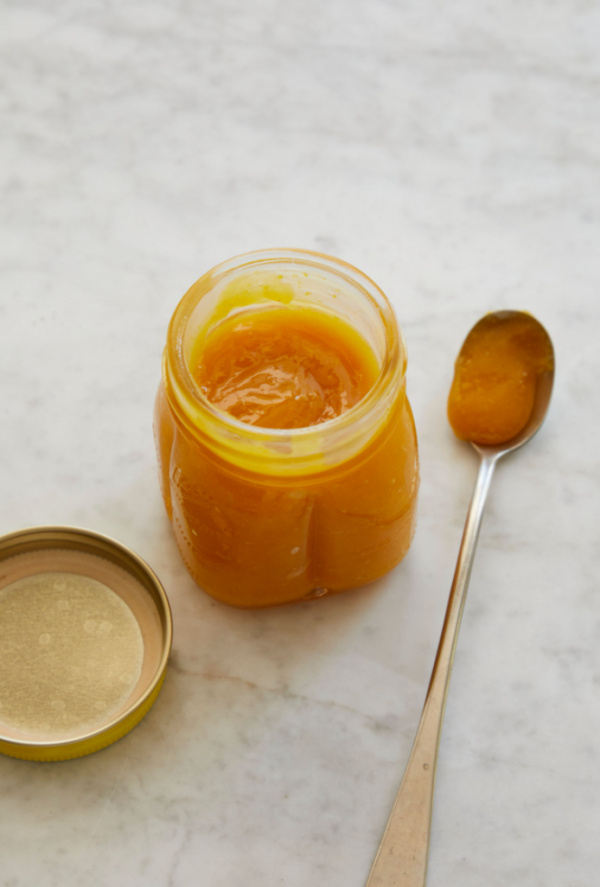 3 eggs
3 cups sugar
1 cup lemon juice (freshly squeezed)
1 cup butter (cubes)
Please note that nigella.com is not able to accept responsibility for any substitutions that Ocado may need to make as a result of stock availability or otherwise. For any queries, head to ocado.com/customercare.
Feel free to use the "swap" feature and adjust brands and quantities as needed.
Method
Lemon Curd is a community recipe submitted by Fresheggsdaily and has not been tested by Nigella.com so we are not able to answer questions regarding this recipe.
In a medium-sized saucepan, bring 2 inches of water to a simmer over medium heat. Add the eggs and sugar to a medium-sized glass bowl and set it over the saucepan, making sure the water doesn't touch the bottom of the bowl. Whisk the eggs and sugar until smooth, then add the citrus juice and whisk to combine.
Continue to cook, whisking for several minutes, until the mixture is warmed through. Then add the butter, a few cubes at a time, whisking to incorporate before adding more. Continue whisking until the butter melts.
After the butter has been incorporated, continue whisking until it thickens slightly and coats the back of a spoon. This should take about 20 to 25 minutes. Check the water in the pan every now and then to make sure it doesn't simmer away. Add more if needed.If you have a candy thermometer, the curd should be heated to between 180 and 185 degrees.
Once the curd has thickened to the correct consistency, remove the bowl from the heat and pour the curd through a fine mesh strainer set over a glass bowl. Using a rubber spatula, scrape the pan clean and press the remaining curd through the strainer
Enjoy warm or cool the curd to room temperature. Cover and store leftovers in the refrigerator for 2 to 3 weeks.
Additional Information
Recipe excerpted from The Fresh Eggs Daily Cookbook by Lisa Steele (Harper Horizon, 2022) Photo by Tina Rupp
Other recipes you might like