Print me
Introduction
I don't really know why this recipe from 'The Healthy Kitchen' is called mexican, when it sits on Spanish rice, it must be the salsa topping. Put aside 2 unhurried hours to potter over putting this dish together and you will be in for a treat at the end. Rosie Daily notes the smell of this soup alone is soothing, and nurturing when your sick.
For the Spanish Rice
1 tablespoon olive oil
63 millilitres chopped onions
63 millilitres chopped celery
63 millilitres chopped carrots
250 millilitres diced tomatoes
⅛ teaspoon cayenne pepper
1 tablespoon paprika
284 grams brown rice
750 millilitres chicken broth
½ teaspoon salt
For the Soup
250 millilitres chopped onions
250 millilitres chopped carrots
250 millilitres chopped celery
3 tablespoons olive oil
1⅔ litres chicken broth
250 millilitres cubed potatoes
¼ teaspoon dried thyme
bay leaf
1 tablespoon salt
2 cubed chicken breasts
3 sweetcorn (cut in half)
For the Salsa
1 bunch chopped cilantro
250 millilitres diced tomatoes
63 millilitres diced red bell peppers
63 millilitres diced red onions
1 green chile (seeded and chopped)
2 tablespoons lime juice
1 chopped avocado
Method
Mexican Chicken Soup is a community recipe submitted by lilajessie and has not been tested by Nigella.com so we are not able to answer questions regarding this recipe.
Rice:
heat olive oil and add onions, celery, carrots and tomatoes in a large saucepan and sauté for 3 mins.
Add spices, rice, stock and salt, bring to the boil, then simmer for 45 mins.
Soup:
put onions, carrots, celery and olive oil in a large saucepan and cool till onions are translucent.
Add stock, potatoes, thyme, bay leaf and salt and bring to the boil, simmer for 30mins.
Add chicken and cook for another 15 mins, add corn cobs and cook for another 5 mins.
Put 2 tbsp rice in each soup bowl, ladle soup in to the bowls and serve corn on the side or in the soup, garnish with 2tbsp of salsa and 1tbsp avocado.
486 Calories, 15.2g fat per serve.
Other recipes you might like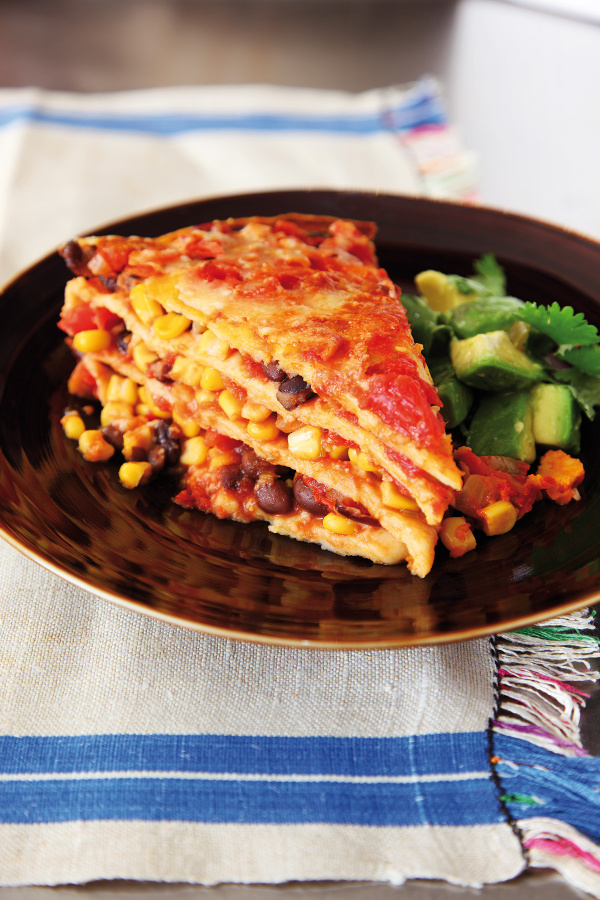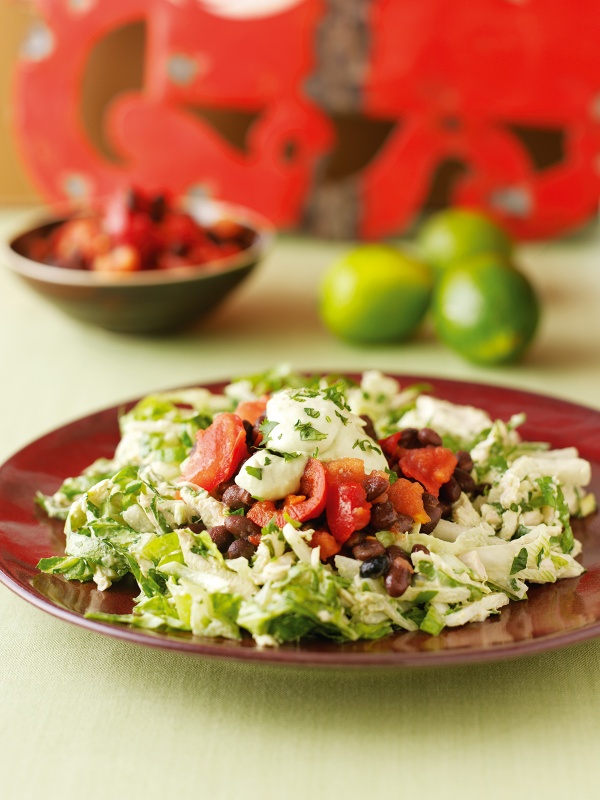 Mexican Chicken or Turkey Salad With Tomato and Black Bean Salsa