Print me
Introduction
Served cold - with salads.
½ kilogram ground pork
½ kilogram ground veal
5 rashers bacon
2 chicken breasts (trimmed and flattened)
2 onions
1 clove garlic
3 eggs
1 tablespoon butter (or margarine)
125 millilitres brandy (or vermouth - port or Madeira are also suitable)
1 teaspoon salt
1 tablespoon green peppercorns (in brine)
125 millilitres chopped fresh parsley
2 bay leaves
1 sprig fresh thyme
1 pinch of clove (or allspice)
1 sprinkling of nutmeg
Method
Pork and Veal Layered Terrine is a community recipe submitted by maisy and has not been tested by Nigella.com so we are not able to answer questions regarding this recipe.
Fry onions very gently for about 10 mins. in butter/margarine. Add to mince in large bowl.
Add crushed garlic, parsley, eggs, salt, chopped fresh herbs and seasonings. Moisten with alcohol.
Mix. Place layer of bacon rashers in bottom of greased loaf pan - keep aside some to cover top. Pack half mince into pan then layer of chicken breasts.
Pack remaining mixture on top then cover with bacon. Tuck in 2 bay leaves and cover with foil.
Bake (in dish of water) in mod. oven for 1 1/2 hours. Remove terrine from dish of water, gently drain off excess juices. Place heavy weight on top to compress.
When cold place in refrigerator.
Other recipes you might like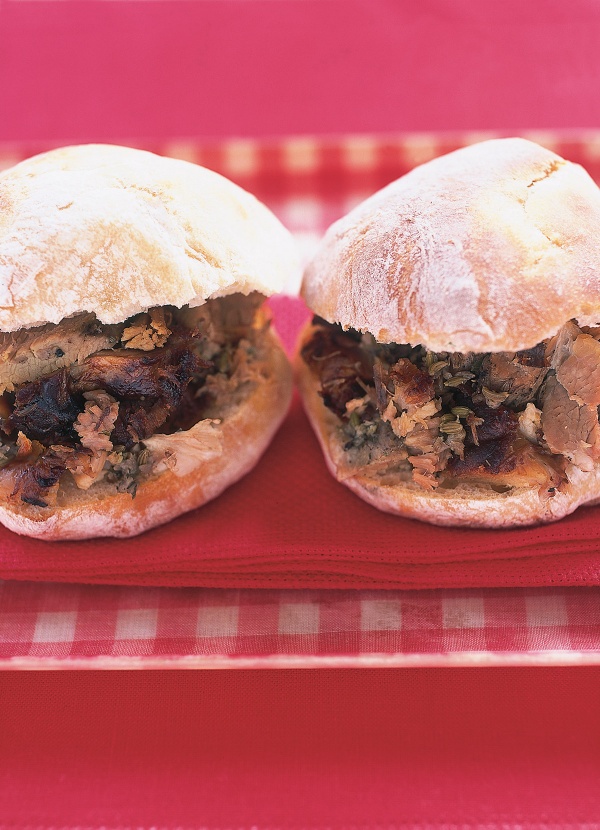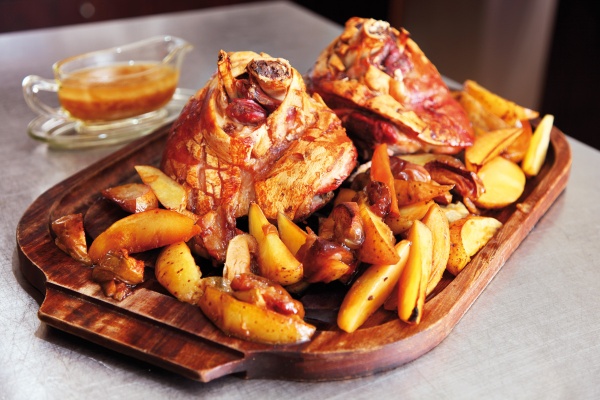 Beer-Braised Pork Knuckles With Caraway, Garlic, Apples and Potatoes