Print me
Introduction
Spicy, fish stew with chickpeas and chorizo. This stew is so simple to make and extremely tasty. The key ingredient is the chorizo - the smokey taste from the sausage works so well with the cod and the chickpeas give texture to the dish.
1 onion
3 cloves garlic
1 fresh red chile
1 teaspoon paprika
1 tin garbanzo beans
chorizo (about a quarter from a link of sausage, take off the skin)
1 tin diced tomatoes
½ litre fish broth
4 cod fillet
Method
Spanish Fish Stew is a community recipe submitted by mrikuh and has not been tested by Nigella.com so we are not able to answer questions regarding this recipe.
Sweat the onions, with a pinch of salt, when they are translucent, add the garlic and fresh chilli. Fry off for a minute.
Add the paprika and fry for 1 min. Slice the chorizo and add to the pan stirring in all the flavours.
Finally add the garbanzo beans and tin toms, with the fish broth and leave to simmer for 20mins. You want to see the fat coming out from the sausage forming a layer of oil on top of the pan.
Finally add your 4 chucks of cod fillet and cook until done, you don't want the fish to break.
Serve the cod fillets first and finally pour over the remainder of the stew. You can always add more chilli if desired.
Serve with a fresh green salad and spice potato wedges with dips.
Other recipes you might like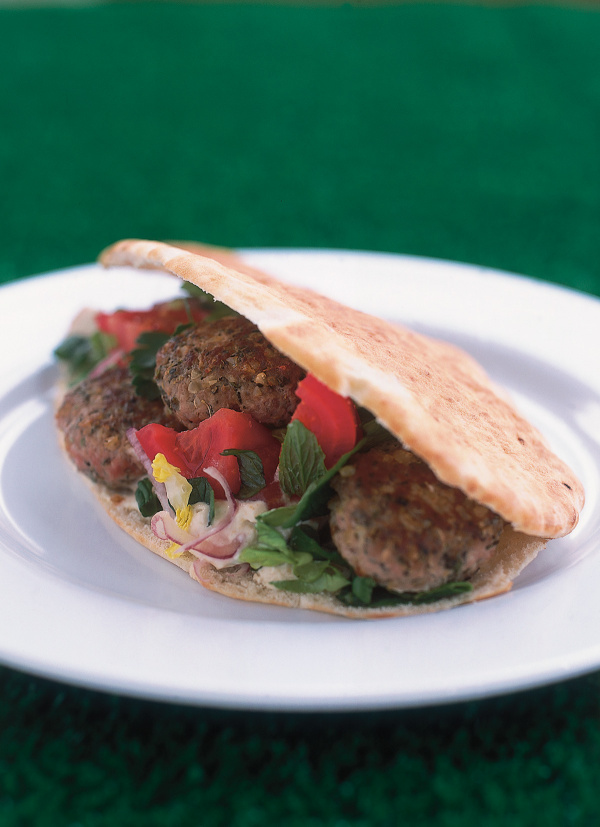 Lamb Patties With Hummus and Pitta