Print me
Introduction
This is my reconstruction of part of a restaurant meal I had, namely, fried asparagus. This new (for me, anyway) way of preparing asparagus is delicious for veggie lovers as well as a wonderful way of getting non-veggie lovers to eat their greens!
oil (for frying)
½ cup breadcrumbs
¼ cup all-purpose flour
¼ cup grated parmesan cheese
1 large egg (beaten with salt, pepper and 1tbsp milk)
salt
pepper
milk
Method
Breaded Asparagus Spears is a community recipe submitted by Psappha and has not been tested by Nigella.com so we are not able to answer questions regarding this recipe.
Blanch the asparagus in a pan of boiling, salted water for 8-12 minutes, until the asparagus is tender enough to be easily pierced with a knife.
The asparagus will droop a bit when lifted, but should not be limp. Drain the asparagus and spread on a tea towel. Leave to cool. Combine the breadcrumbs, parmesan, and flour in a shallow bowl.
In a separate bowl, beat the egg with the milk and seasonings. Heat the oil for frying...you don't need too much oil, just enough to partially cover the asparagus. Coat the asparagus in the egg, let the excess drip off, and dredge in the breadcrumb mixture.
Fry each breaded spear for a bare minute, or until a dark golden brown. Put the fried asparagus in a low oven to keep it warm while you fry the rest. Serve immediately.
Additional Information
The quantities for the flour/breadcrumb/parmesan mixture are very loose. When I asked the waiter about the asparagus at the restaurant, he told me simply that chef coated the asparagus in breadcrumbs and parmesan. So, feel free to play around with the breading mixture as you wish!
Other recipes you might like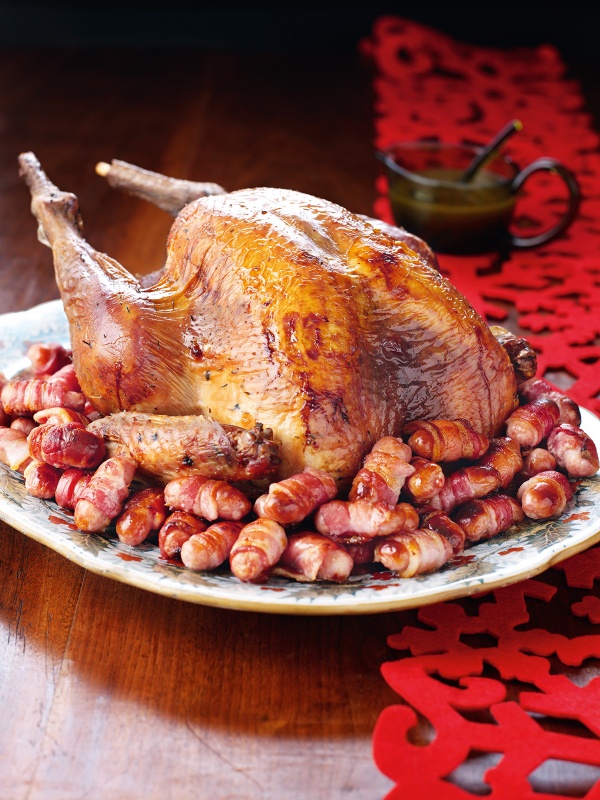 Spiced and Superjuicy Roast Turkey