Print me
Introduction
Vi posted this recipe on 'The Pantry' It was her Mum's recipe. They are so delicious they have become a weekly event for me. Highly recommended.
Ingredients
Serves: Approx 15
113 grams self-raising flour
113 grams quick-cooking oats
½ teaspoon baking soda
113 grams butter
113 grams granulated sugar
1 tablespoon golden syrup or light corn syrup
Method
Vi's Oat Cookies is a community recipe submitted by Rhyleysgranny and has not been tested by Nigella.com so we are not able to answer questions regarding this recipe.
Heat the oven to gas mark 4 or 180 c Grease a large baking tray with butter or margarine.
Mix flour, oats, and baking soda together in a bowl put to one side.
Put margarine or butter, sugar and golden syrup or light corn syrup in a saucepan and heat on a low heat until butter and sugar are melted, stir occasionally, take off heat and stir in the oat mix, beat well with a wooden spoon.
Scoop dessert spoons of mixture up and make into ball shapes and place on a greased baking tray when the tray is full slightly flatten the balls out with the back of the dessert spoon.
Cook in the oven for 15 minutes, when ready remove from the oven and leave to cool on the baking sheet for 5 mins before moving onto a wire rack.
Repeat and do the same until all the mixture has been used up. Serve with a cup of tea any remaining biscuits can be kept in an airtight tin for about a week (if they last that long)
Additional Information
I use soft brown sugar as I like the caramely taste. I always do double quantities too and add about 100gms dried cranberries. Lovely
Other recipes you might like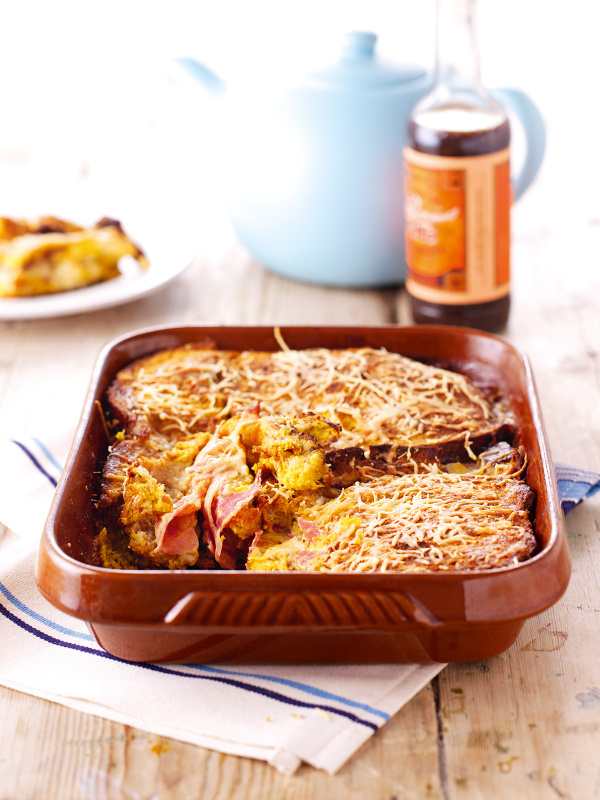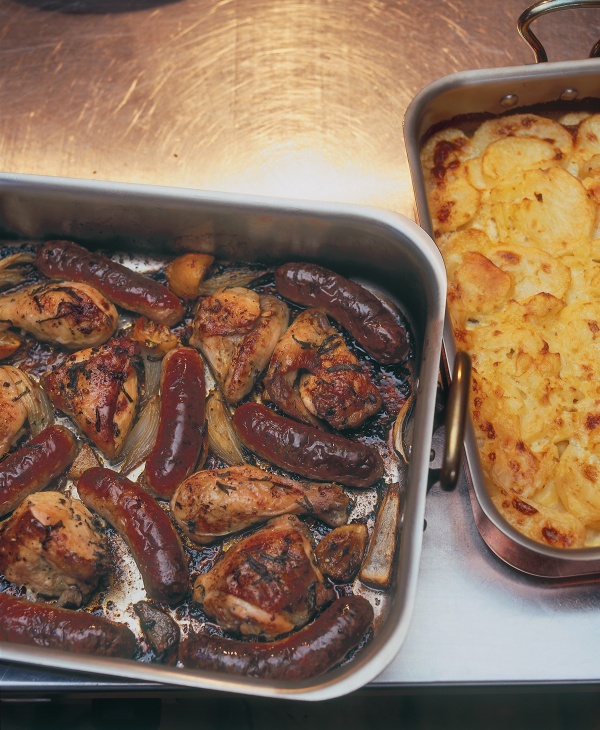 One Pan Sage and Onion Chicken and Sausage