Print me
Introduction
One of the few recipes I use the microwave for, but can be adapted for the stovetop.
¼ cup butter
1 medium chopped onion
½ cup celery
1½ cups rice
¼ cup fresh parsley (or less)
1 teaspoon salt
⅕ teaspoon pepper
2 bay leaves
⅕ teaspoon dried thyme
3 cups chicken broth (or 3 small oxo chicken cubes dissolved in 3 cups water - educe the amount of salt above, as oxo cubes are salty)
Method
Rice Pilaf is a community recipe submitted by SeattleDiane and has not been tested by Nigella.com so we are not able to answer questions regarding this recipe.
In a 2 quart casserole, microwave the butter, onion and celery, covered, on high for 4 minutes.
Add the rest of the ingredients. Cover and microwave on high 6 minutes.
Stir, cover and cook an additional 18 minutes.
Let sit a few minutes, remove bay leaves and fluff with fork before serving.
Other recipes you might like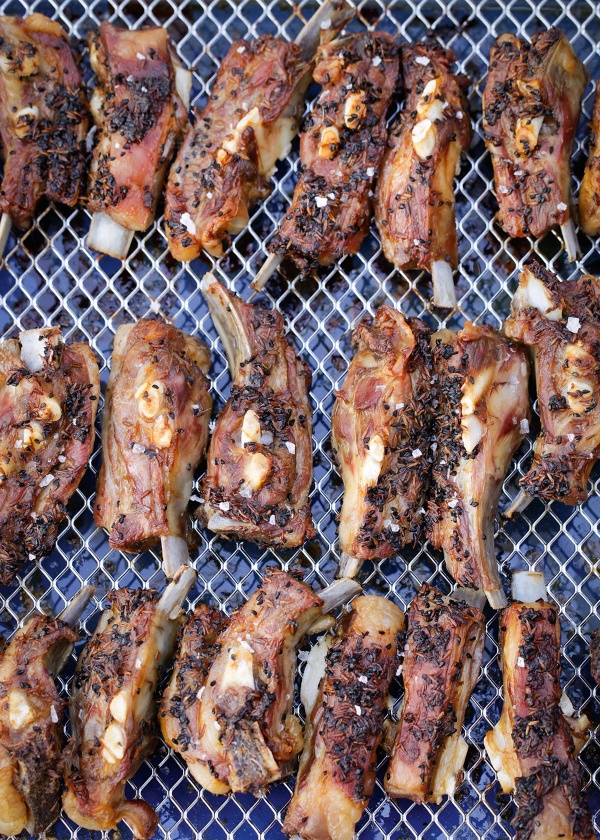 Lamb Ribs With Nigella and Cumin Seeds