More recipes
Recipe search
Slow baked herbs and potato chicken wings
A community recipe by

cch831012

Not tested or verified by Nigella.com
Print me
Introduction
This recipe is inspire by Nigella's slow baked Lemon Chicken.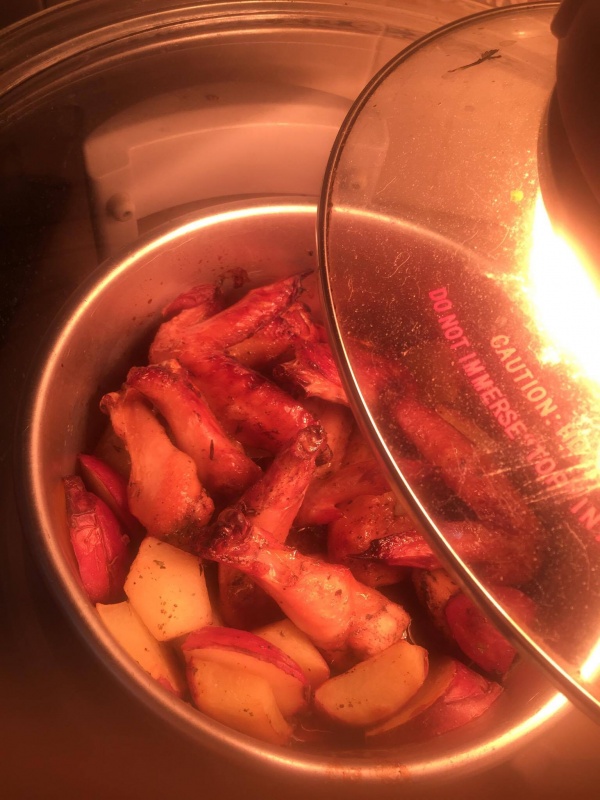 10 chicken wings cut into half
250 grams russet potatoes cut into small pieces (preferbably red)
75 millilitres chinese rice wine
10 millilitres honey
10 millilitres light soy sauce
1 pinch of cinnamon powder
1 pinch of white pepper powder
1 pinch of dried basil
1 pinch of dried parsley
Method
Slow baked herbs and potato chicken wings is a community recipe submitted by cch831012 and has not been tested by Nigella.com so we are not able to answer questions regarding this recipe.
Marinade the chicken wings with all the ingredients in the ziplock bag (except potatoes)
Roast the chicken wings with the potatoes in the cake tin for 2 hours at 175 celcius with aluminium foil covering it.
Take off the foil and roast the chicken wings for anothr 30 minutes at 200 celcius.
Other recipes you might like