Print me
Introduction
This is a recipe my mother was given in the 1950's by a Canadian friend and remains my favourite easy supper dish. I serve with plain rice and petit pois.
pork spare ribs (this recipe will make enough sauce for 4, so choose enough ribs to accommodate)
½ tomato juice
2 tablespoons soft brown sugar
1 tablespoon dry english mustard
2 tablespoons worcestershire sauce
1 chopped onion
Method
Old Fashioned Spare Ribs is a community recipe submitted by u616958 and has not been tested by Nigella.com so we are not able to answer questions regarding this recipe.
Heat oven to 150 degrees c - roast ribs in a covered oven proof dish for about 45 minutes - drain off fat.
Mix the sugar and mustard powder with the Worcestershire sauce and add the tomato juice - stir well.
Add the sauce to the ribs with the chopped raw onion. Return to the oven in the covered dish (turn heat up to 180 degrees c) for about an hour.
Spoon the sauce over the ribs occasionally. Take off the lid and continue to cook for about 15-20 mins.
Other recipes you might like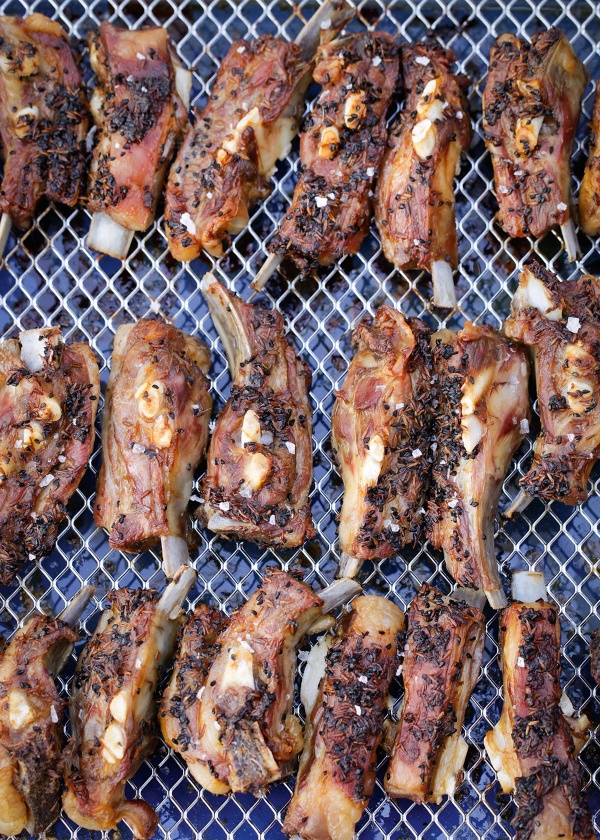 Lamb Ribs With Nigella and Cumin Seeds