Print me
Introduction
Clams with a delicious and soulful blend of aromatics and spices to bring out the oriental flavour with a twist of guavas.
2 tablespoons oil
2 teaspoons chopped garlic
2 tablespoons chopped onions
1 tablespoon chopped fresh gingerroot
1 teaspoon allspice
1 teaspoon cumin
1 teaspoon turmeric
½ kilogram clams (with shells)
250 millilitres coconut milk
250 millilitres chicken broth
2 sticks crushed lemongrass
250 millilitres guavas (quartered and cored)
125 millilitres chopped cilantro
Method
Clam Curry With Guava is a community recipe submitted by kurt and has not been tested by Nigella.com so we are not able to answer questions regarding this recipe.
Caramelize garlic, onion and ginger and in a wok.
Add all the spices, clams, coconut, stock, guava and lemon grass.
Put the lid on and simmer for 10 min until the clams open. Stirring occasionally.
Finally, add the chopped coriander and serve over rice.
Other recipes you might like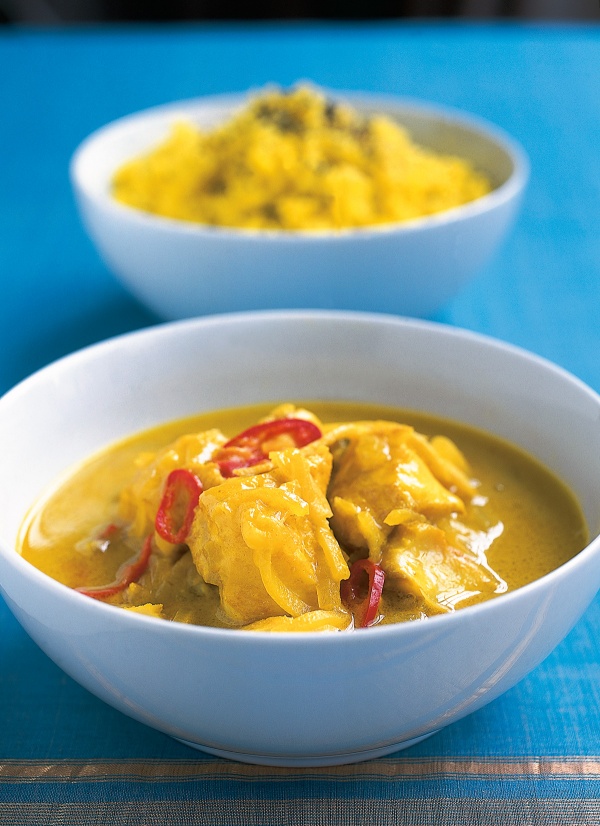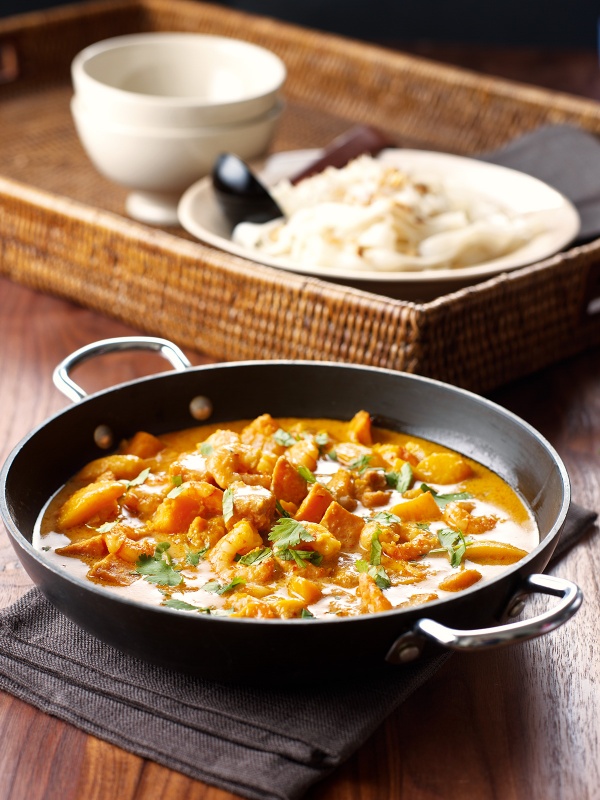 Red Prawn and Mango Curry