Full question
For the American Breakfast Pancakes do you think it's possible to swap the plain flour for maize or rice flour or even a standard gluten-free flour?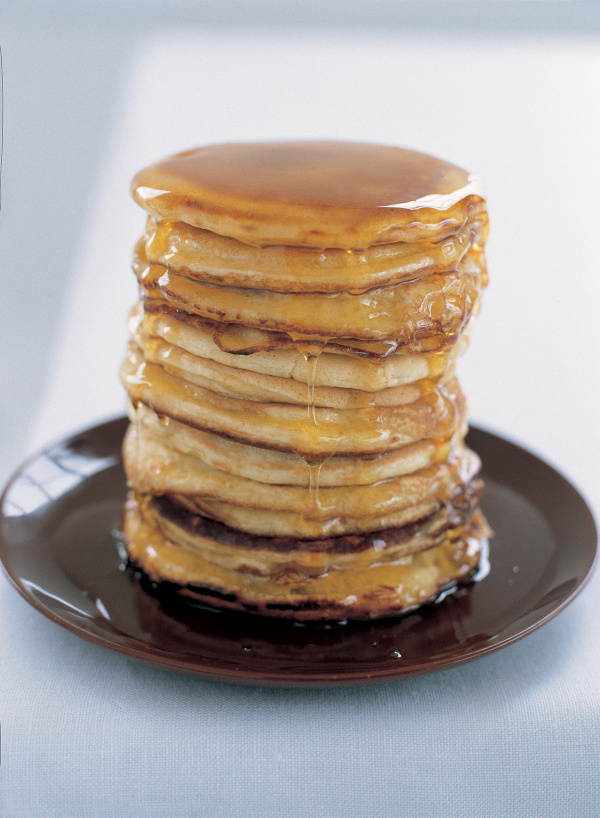 American Breakfast Pancakes
Our answer
Nigella's American Breakfast Pancakes are thick, fluffy pancakes that are a great breakfast treat. The pancakes are made with plain flour and we suspect that it would be possible to use a gluten-free plain flour mixture or all-purpose baking mix instead. Usually you substitute these alternatives one-for-one (i.e. use the same quantity of gluten-free plain flour). A pre-made mixture would be better here than one individual flour type, as they are blended to try and replicate the cooking qualities of plain flour as much as possible.
Make sure that the baking powder is gluten-free. Most are, but it is worth checking the labelling. Gluten-free flours tend to absorb slightly more liquid so you may need to add a little extra milk after you have mixed the batter. The batter should have a thick pouring consistency. Also as the pancakes will be gluten-free they will be a little more fragile than pancakes made with regular flour, so flip and handle them carefully. Unfortunately as we have not tested the American Breakfast Pancakes with this alternative, we are unable to guarantee the results.