Full question
The Turkey And Glass Noodle salad sounds wonderful! I am not accustomed to using fresh chilis nor am I accustomed to spicy food. Is there a chili substitute that you can recommend?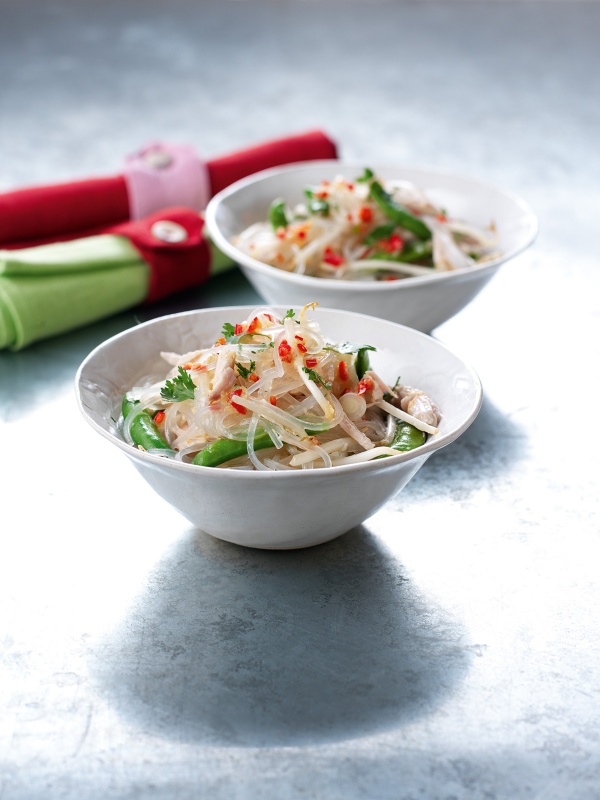 Turkey and Glass Noodle Salad
Our answer
Nigella's Turkey And Glass Noodle Salad (from NIGELLA CHRISTMAS is a great dish for using up leftover cooked chicken or turkey. The glass noodles (rice vermicelli) are easy to prepare as they only require a short soak in freshly-boiled water. The dressing is a vibrantly-flavoured mixture of lime juice, fish sauce, fresh ginger and chilli.
The long red chillies are not that spicy and you can reduce the amount, or even omit them completely, if you want to reduce the heat level. There isn't particularly a good replacement for chillies but the dressing will still be delicious without them. You may not need quite as much sugar to balance the dressing, so we suggest adding 1 tablespoon of sugar to start with then tasting and adding more sugar as needed.