Full question
I made Nigella's Christmas Morning Muffins this weekend and, despite quite large cranberries in them, they're really dry. What have I done wrong?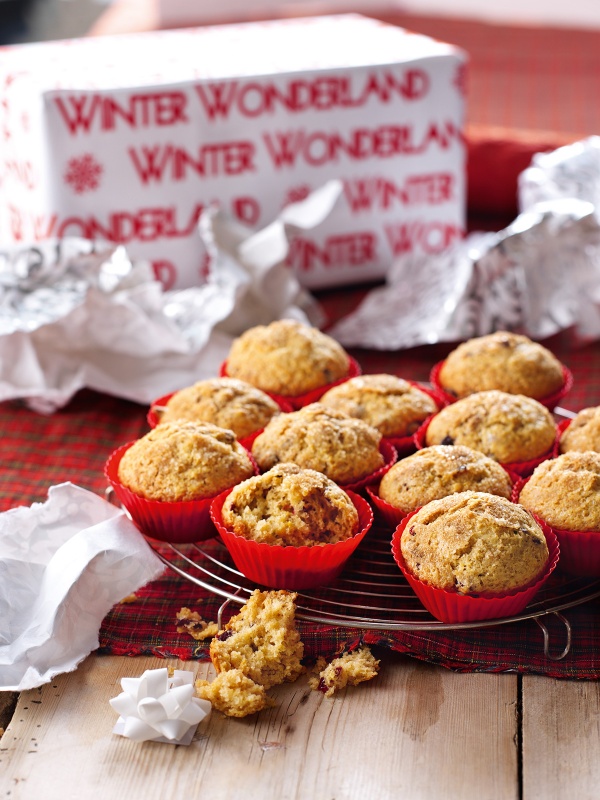 Christmas Morning Muffins
Our answer
Nigella's Christmas Morning Muffins (from NIGELLA CHRISTMAS) are lightly spiced muffins studded with dried cranberries and topped with crunchy demerara (turbinado) sugar. The moisture in baked goods comes from the fats used, rather than from dried fruits. When served warm the muffins should be soft and slightly moist and are at their best on the day they are made.
The muffins are made with full fat (whole) milk and vegetable oil or melted butter. If you have used reduced fat milk or a lower fat spread to make the muffins then this will change the composition of the batter and could cause the muffins to be a little dry. We would also suggest using vegetable oil as a preference, particularly if you are going to store the muffins. Muffin batters should not be mixed too much as this can cause the muffins to be less tender. Mix the batter as little as possible and don't worry if there are a few lumps in the batter.