Full question
Please may I ask if you think Nigella's Christmas Muffin recipe would work as pancakes? Thanks.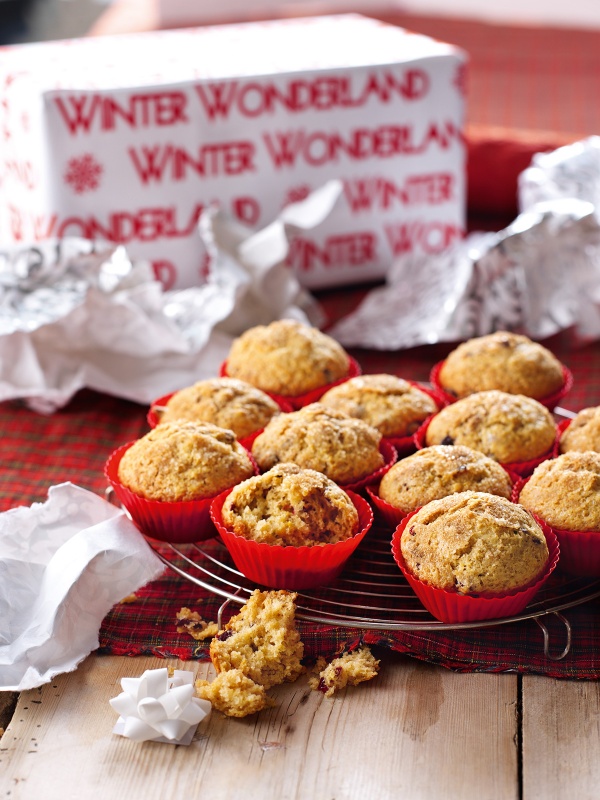 Christmas Morning Muffins
Our answer
Nigella's Christmas Morning Muffins (from NIGELLA CHRISTMAS) are warmly spiced with ginger and nutmeg and studded with dried cranberries. They are perfect for breakfast on Christmas day. Unfortunately there is not enough liquid in the batter for it to work well in pancake form, so it isn't something we would recommend.
However if you wanted to make some Christmas-spiced pancakes we would suggest making Nigella's American Breakfast Pancakes and adding the 1 teaspoon of ground cinnamon, 1/4 teaspoon ground nutmeg and finely grated clementine zest to this mixture. You could scatter a few dried cranberries on each pancake before flipping, but we would suggest instead serving the pancakes with Nigella's Cranberry Syrup, as a seasonal alternative to maple syrup. For other Christmas breakfast ideas you may like to look at Nigella's Christmas Breakfast Recipe Collection.