Full question
Can I use brewed coffee for the Cappuccino Pavlova meringue? I don't use instant powder and always feel it's such a waste to buy it for such small amounts.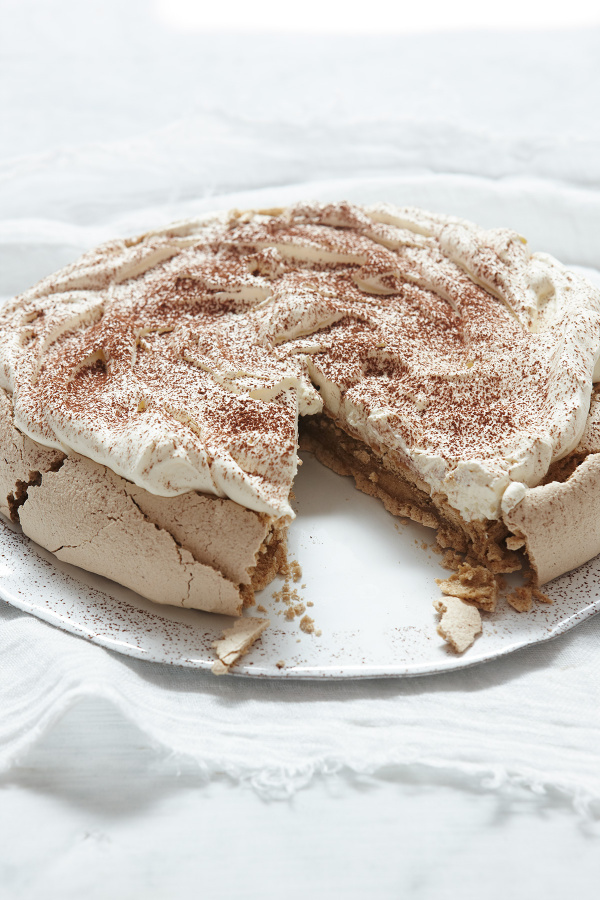 Our answer
Nigella's Cappuccino Pavlova (from NIGELLISSIMA) has a coffee-flavoured meringue that is topped with whipped cream and a dusting of cocoa powder. The meringue is flavoured using espresso powder as this has a very fine texture and a strong flavour, so the quantity used mixes easily into the whisked egg whites.
Unfortunately we would not recommend using brewed coffee for the meringue as adding too much liquid to a meringue destabilises it, will make it runny and more difficult to shape and can also make the meringue more prone to cracking as it cooks. The recipe uses 4 teaspoons of espresso powder, which is roughtly the equivalent to 4 strong shots of espresso. One espresso shot is approximately 2 tablespoons in volume so you would need 8 tablespoons (125ml or ½ cup) of strong espresso to match the flavour of the powder. This about the same volume as the volume of egg white in the recipe, so the liquid would dilute the egg white far too much to hold the meringue together. If you don't want to buy espresso powder you could use a coffee extract instead, as this will have a longer shelf life.