Full question
I made the Baci di Ricotta but they were raw inside and too brown on the outside. There was no explaination in the recipe about the oil temperature. Can you help?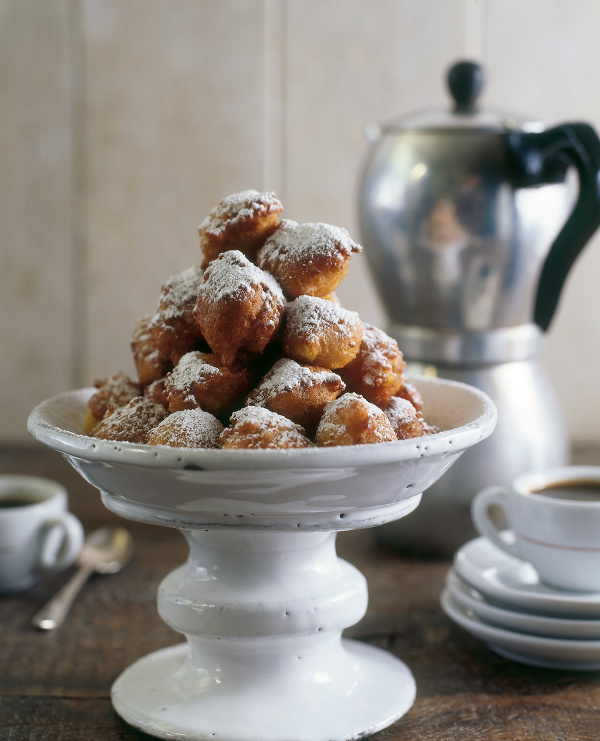 Our answer
Nigella's Baci Di Ricotta (from FEAST) are bite-sized fritters, or beignets, that are made with a ricotta mixture. The baci themselves have a high ratio of ricotta to dry ingredients, so they will never be as dry as a regular doughnut. However, they should not be completely raw on the inside.
We suspect that the oil was too hot, which would casue the baci to brown too quickly, though it could also be that the baci were too large, which would also mean that the inside would not cook through properly while the outside turns golden brown. Use very slightly heaped teaspoonfuls of the mixture to make the baci - this should be 6-7 millilitres and no bigger than the size of a small walnut. The recipe uses only 2cm/¾ inch depth of oil in the frying pan so it is more difficult to use a jam or candy thermometer to check the temperature of the oil, but the recipe does suggest that the oil should be hot enough so that if you drop a little batter into the oil it sizzles - this means that bubbles form instantly around the batter but it does not turn brown immediately. If you use a digital probe or instant read thermometer then we would aim for an oil temperature of 175-180°C, no less than 170°C and no more than 180°C. The baci should take 2-3 minutes each to cook.