Full question
I want to make the Baci di Ricotta, but can I make the mixture in advance without cooking it?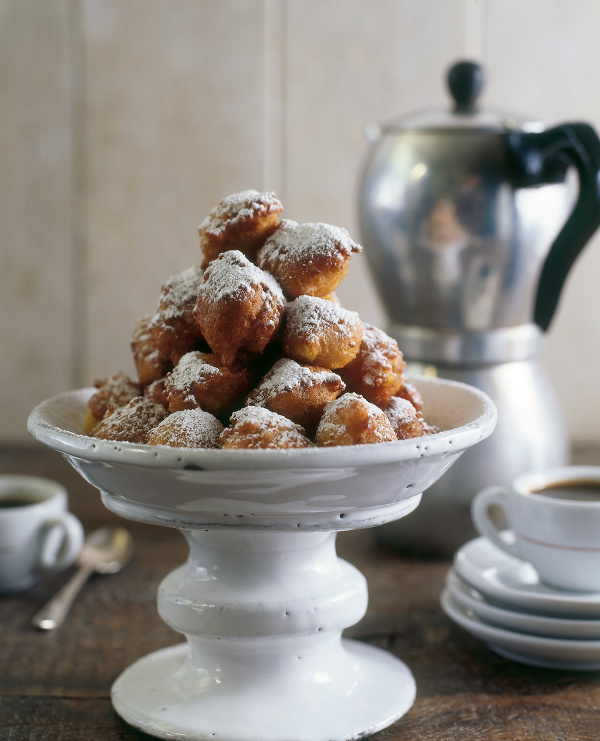 Our answer
Nigella's Baci Di Ricotta (from FEAST are small, sweet fritters made with ricotta, eggs, sugar and flour. The mixture also includes some baking powder as a leavening agent and this helps the baci to puff up as they cook. Baking powder activates as soon as it is mixed with liquid, so the longer the mixture stands the less light and puffy the cooked baci will be. We would suggest making the mixture up to 1 hour in advance and leaving it in a cool place until needed.
The baci are at their best when freshly cooked. However this can be inconvenient if you are hosting a dinner, so you could cook the baci and put them on a wire rack set over a baking sheet in a medium (150°C/130°C Fan/300°F) oven for up to an hour. Dust with icing sugar before serving. The contrast between crisp shell and soft interior won't be quite as marked, but this loss is outweighed by the convenience of cooking the baci in advance.