Full question
Hi! I made the American Pancakes for breakfast, I added all the ingredients and they rose really nicely while cooking, but as soon as I put them on the plate they went flat. Do you know why? Thanks!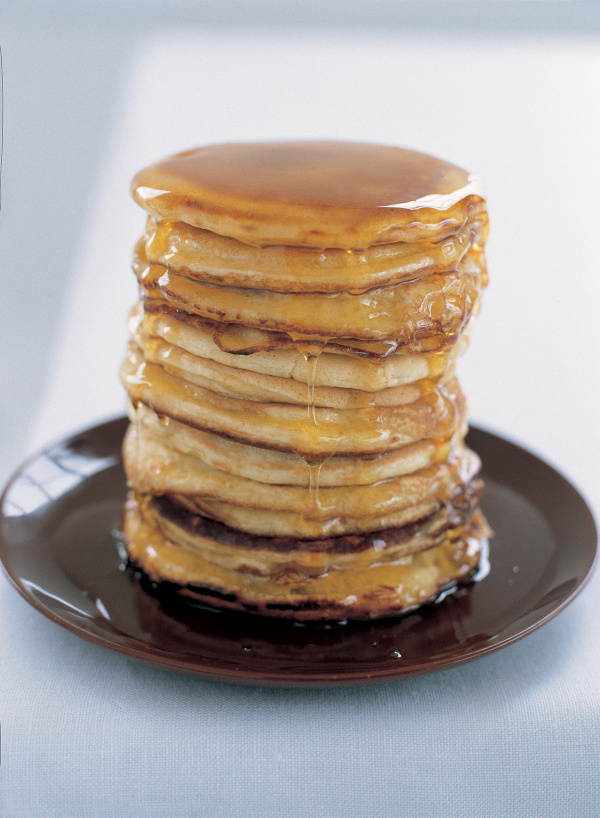 American Breakfast Pancakes
Our answer
Nigella's American Breakfast Pancakes (from HOW TO BE A DOMESTIC GODDESS) are thick, spongy pancakes, sometimes known as Scotch Pancakes in the UK. The pancakes contain baking powder, which helps them to rise slightly when they are cooked. The pancakes may deflate very slightly when cold but they should not be flat.
If the pancakes are deflating as soon as they are removed from the pan then we suspect that they may not quite be cooked though. You need a moderately hot frying pan or griddle to cook the pancakes but if it gets too hot then it is easy to brown the outside of the pancake too quickly, leaving the inside slightly undercooked. You may need to lower the heat slightly so that the bottom does not turn dark too quickly and only flip the pancake once there are bubbles on the surface and the top looks set and not liquid.