Full question
Can Nigella's 'My Mother's Praised Chicken' be frozen (and for how long)?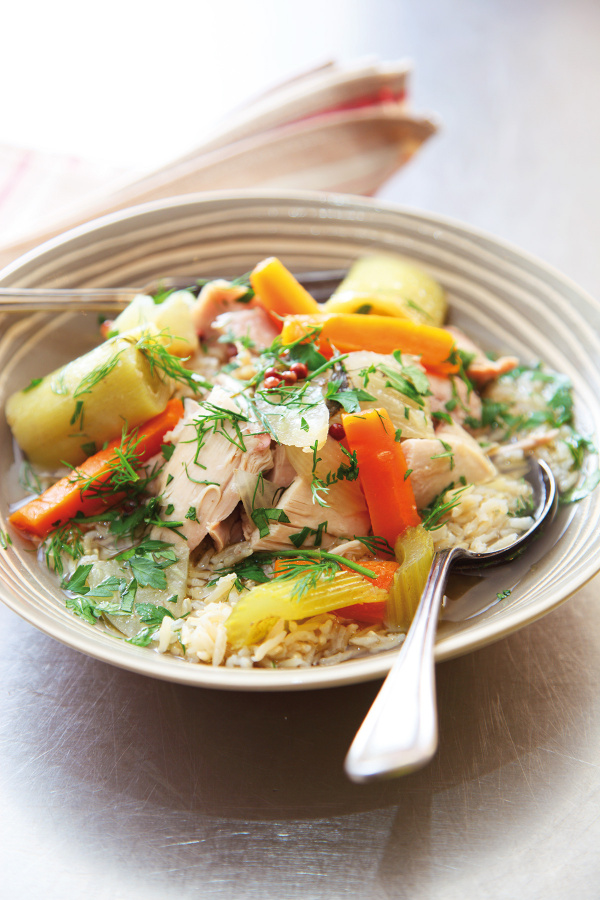 My Mother's Praised Chicken
Our answer
Nigella's My Mother's Praised Chicken (from KITCHEN) gently poaches chicken with vegetables, to give moist meat and a flavourful broth that Nigella likes to serve with brown basmati rice. The chicken is at its best when freshly cooked and we would prefer not to make it in advance for a special occasion.
However, if you have leftovers then these can be stored in the fridge for up to 3 days (and should be refrigerated within 2 hours of cooking). The chilled leftovers can also be frozen in a resealable container, covered with the broth, for up to 1 month. Thaw overnight in the fridge and use within 24 hours. Leftovers should be heated in a saucepan over a medium heat until piping hot. Only reheat leftovers once.