More answers
Freezing Wine
Asked by profesoraklee. Answered on 11th May 2011
Full question
Many recipes call for small amounts of wine, is it possible to freeze the leftover amount? Will freezing it damage any of the properties? (PS I'm not opposed to drinking the remaining wine...if I HAVE to!).
Our answer
Both red and white wine can be kept frozen and it is a good way of making use of leftover wine, though we would only recommend using it for cooking once it has been frozen. It should be fine for up to 3 months and maybe a little longer. Because of its alcohol content wine will not freeze completely solid, it will remain a little soft around the edges, so if you are storing the frozen wine in a plastic bag then make sure it has a tight seal.
You can either measure out the wine into handy measures (such as 125ml/1/2 cup which is around one glass)and freeze accordingly or just store all of it in a bag or box and scoop out as much as you need. You can also freeze it in ice cube trays and just pop out the required number of cubes as you need them but you need to keep the cubes in the trays as they are slightly soft.
There is no need to defrost the wine before using. As it not fully frozen it will thaw almost as soon as it hits the hot pan or liquid.
Recipes you might like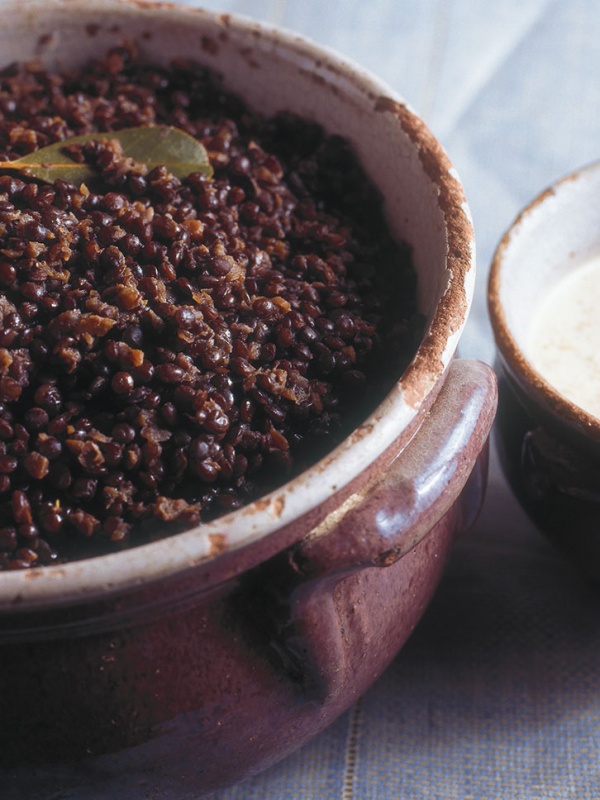 Lentils Braised in Red Wine